This Japanese potato croquette recipe is a take on the classic French croquette. This step-by-step guide shows you how to make this authentic Korokke recipe from scratch. Patties of mashed potato and ground beef are coated in panko, deep fried, and served with tonkatsu sauce. With just a handful of ingredients, you can make this classic Japanese potato croquette at home.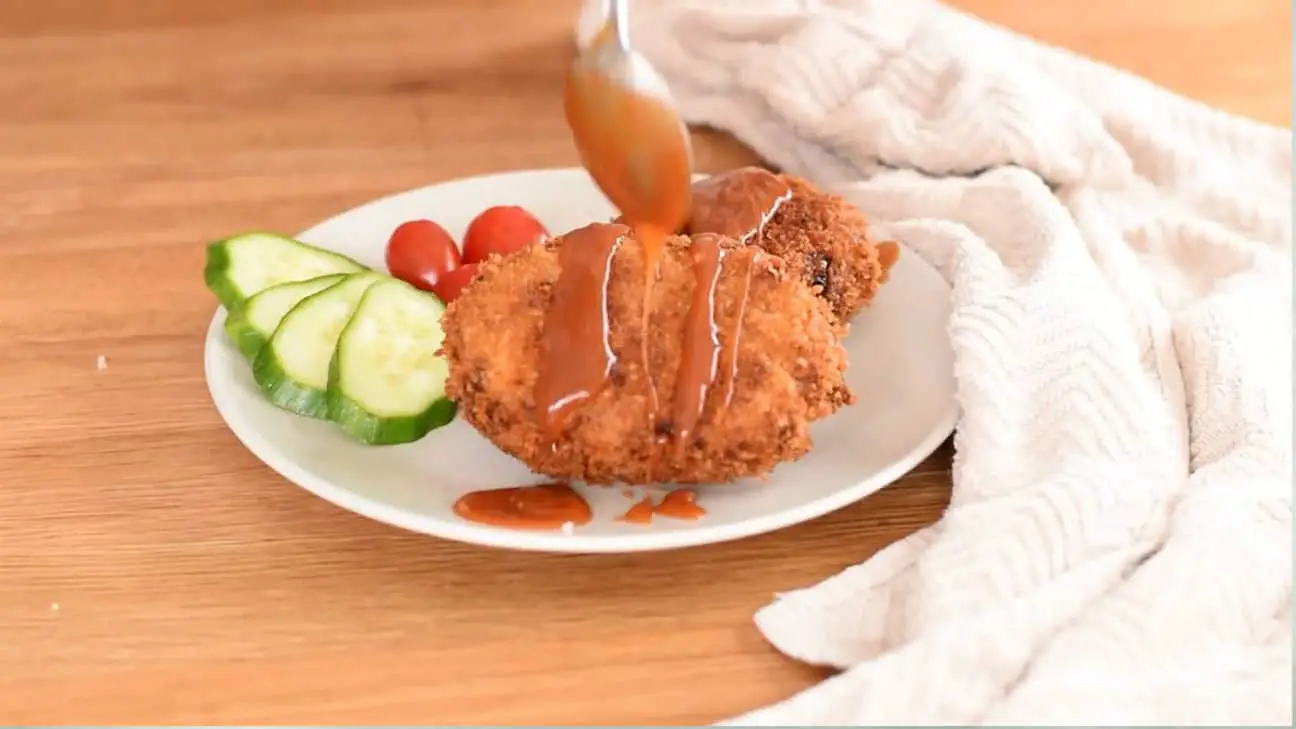 What is Korokke
Korokee is the Japanese version of the french croquette. Japanese potato croquettes are made by mixing potatoes with some kind of meat and or vegetables, forming an oval shaped ball and deep frying.
Growing up, korokke was one of those dishes that got everyone in the family excited for dinner. It's just warm comforting goodness. And it's fried. Mmmm.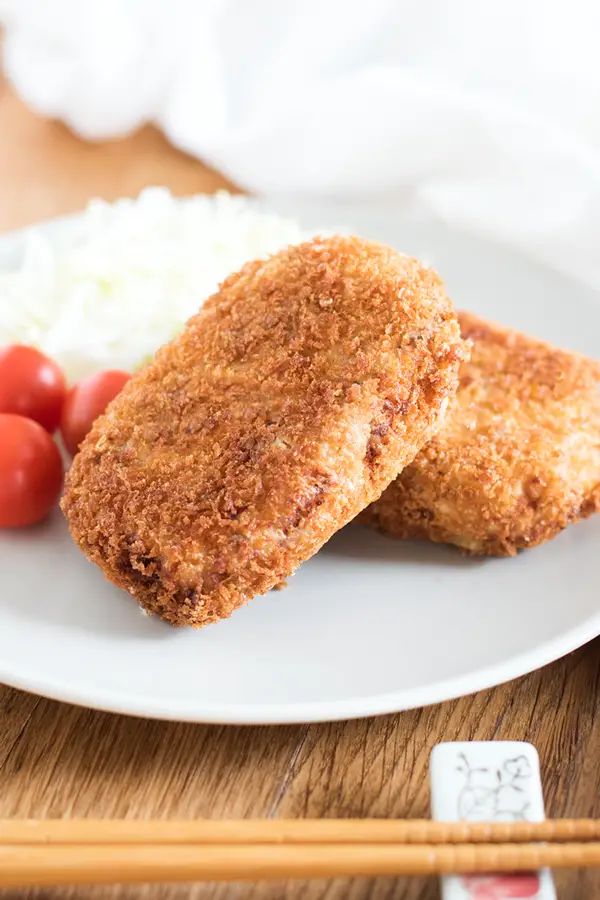 Japanese Croquettes Are Light On Meat
I've been trying to cut down on the amount of meat we consume in my household, both for economical and for health reasons. Don't get me wrong, I don't think meat is unhealthy, but I do think we as Americans can sometimes eat TOO much of it.
Korokke is a Japanese potato croquette recipe, and it combines potatoes with meat to make a filling meal that isn't very meat heavy. The thing about potatoes is, the possibilities are endless. They have a great texture, and they are like a blank canvas, taste wise, so you can use them with all sorts of flavors. For the korokke recipe, the best potato to use is russet, because they make a great fluffy mashed potato.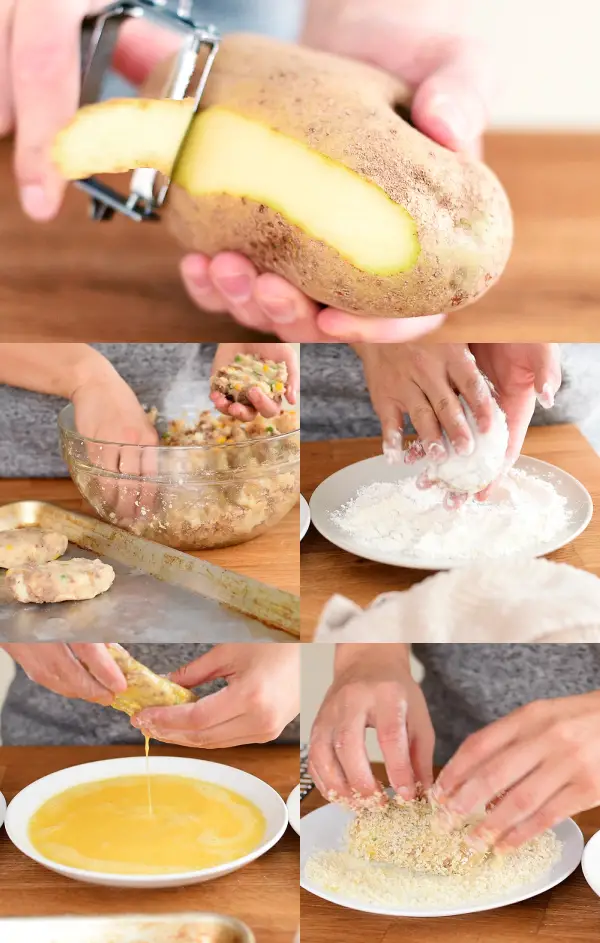 Seriously though, potatoes. You can find potato dishes in any culture! Like, my favorite thing when I eat at a Korean restaurant is their potato appetizer thingy (do you know what I'm talking about? it's kind of sweet and salty and sticky? SO GOOD).
Japanese Korokke Is One of The Most Popular Japanese Potato Dishes
Japan has a lot of potato dishes, and while korokke is not necessarily "traditional" (guys, the word is croquette said in a Japanese accent, soooo….), it's REALLY popular. You can get them at meat shops, at restaurants, at food stands, in the basement of department stores… By the way, Japanese department stores often have a lower level that is a food heaven. And yes, I guarantee you that you can find Japanese croquettes there.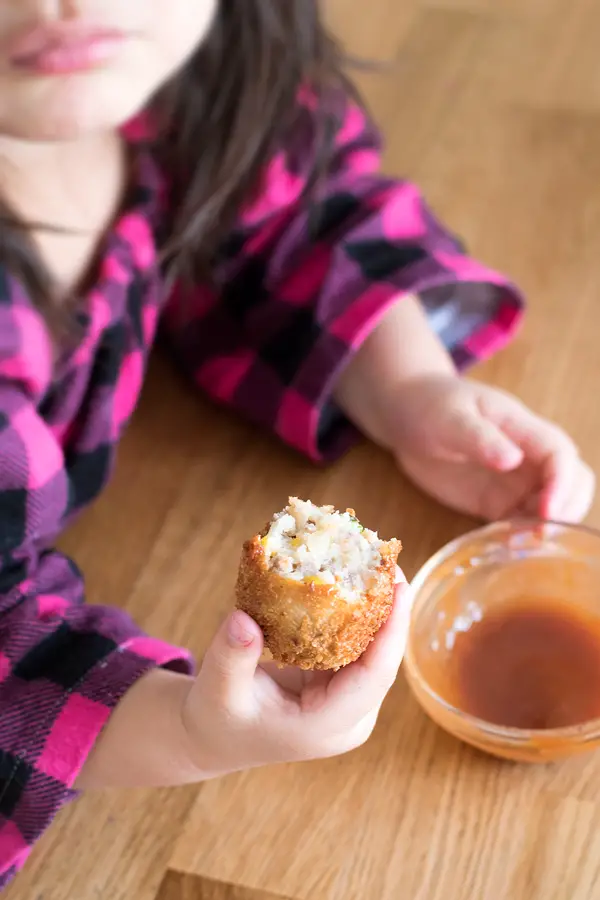 Anyways, living in America, I have to make it myself. Boo. But it's really not difficult. The worst part is that you have to fry it, but that's the worst part in any fried recipe, and it's always worth it, don't you think?
Basically you make mashed potatoes, you mix it with an onion and ground beef mixture (I add peas and corn, but it's optional), you make patties, you coat it, and you fry it. Panko breading fries up SO crispy, I love it. In the picture above, you can see that I made some round ones for my kids. It's fun because they can just dunk the Japanese potato croquettes and eat it with their hands!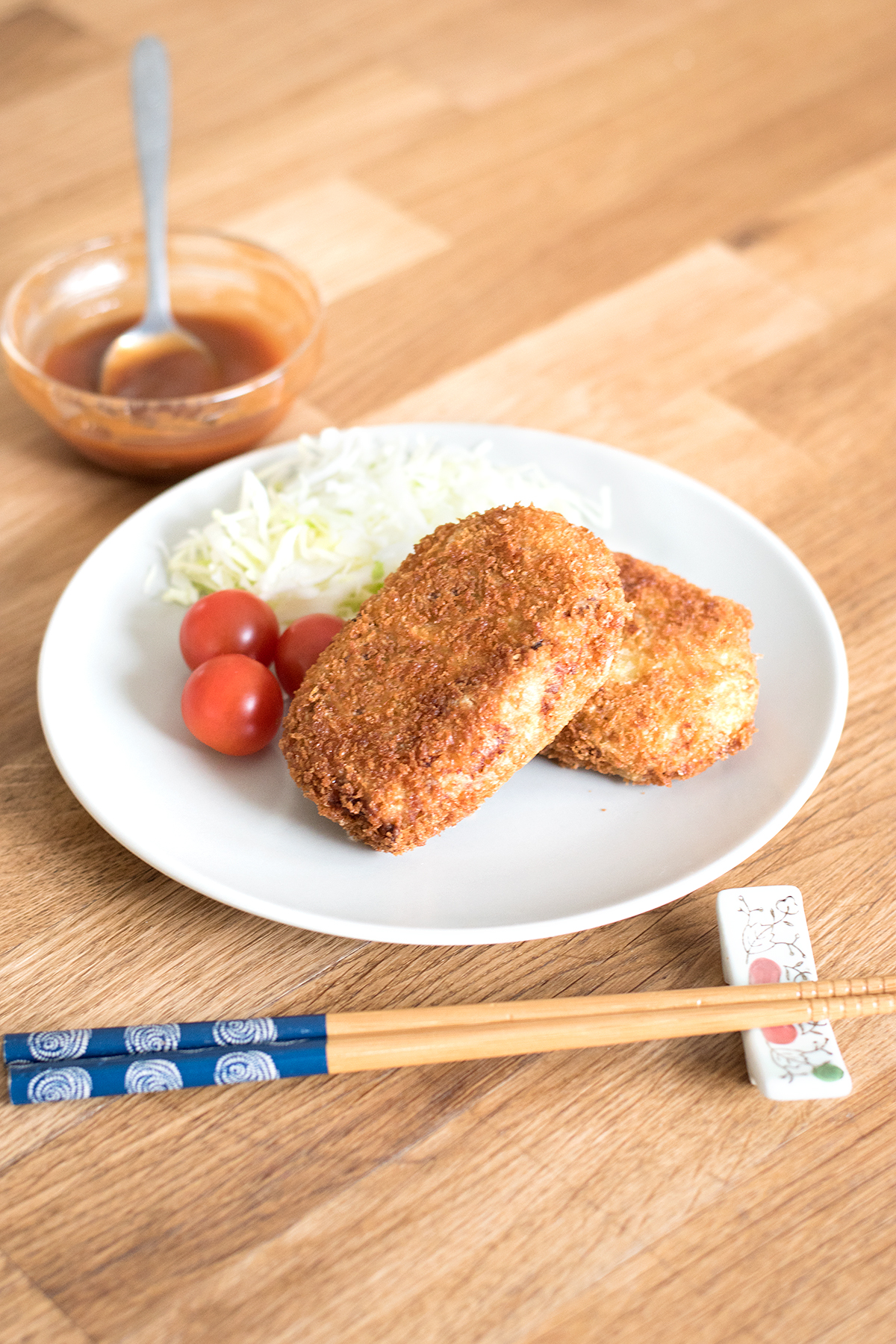 You will definitely want to make some tonkatsu sauce to put on it, if you don't have some on hand. The recipe I linked to is super easy and uses worcestershire sauce as a base along with other ingredients that most people have in their pantry.
Make sure you check out the tip, video and full recipe below to see exactly how to make the perfect karroke!
Tips for Making Authentic Korokke (Japanese Croquette):
Choose the Right Potatoes: Use russet potatoes for the best results. They have a fluffy texture that works well for making mashed potatoes.
Keep Some Texture: When mashing the potatoes, you don't need to make them completely smooth. Leaving small chunks adds a nice texture to the croquettes.
Experiment with Fillings: While the recipe suggests using ground beef, you can get creative and try different fillings. Ground pork, chicken, or even vegetables like peas and corn can be added for variation.
Shape the Croquettes: Traditionally, korokke are oval-shaped, but you can shape them however you like. Consider making smaller round ones for kids to enjoy.
Coat the Croquettes Properly: The key to achieving a crispy exterior is to coat the croquettes in the right order. Dust each croquette with flour, then dip it in beaten egg, and finally, coat it with panko breadcrumbs.
Fry to Perfection: Fry the croquettes in oil over medium-high heat until they turn golden brown on both sides. Make sure the oil is hot enough before adding the croquettes to ensure they cook evenly and develop a crispy crust.
Drain Excess Oil: After frying, transfer the cooked croquettes to a paper towel-lined plate to remove any excess oil.
Serve with Tonkatsu Sauce: Tonkatsu sauce is a popular condiment for the korokke recipe. You can find a recipe online or purchase it from a store. Alternatively, you can enjoy the croquettes plain or pair them with your favorite dipping sauce.
Get Creative with Presentation: Consider serving the croquettes with a side of shredded cabbage, cherry tomatoes, or a salad to add freshness and color to the plate.
Make Ahead and Reheat: If you want to prepare the Japanese croquette recipe in advance, you can shape and coat them, then refrigerate them until ready to fry. This allows you to save time on busy days. When reheating, use an oven or toaster oven to restore their crispiness.
Enjoy making these delicious Japanese potato croquettes at home and savor the comforting flavors of this classic dish.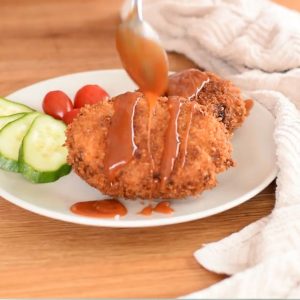 Korokke (Japanese potato croquette)
Korokke is a Japanese croquette, a take on the French croquette, and is a very popular dish in Japan. Patties of mashed potato and ground beef are coated in panko and deep fried. Served with a delicious sauce, this comfort food cannot be beat!
Instructions 
Boiling the Potatoes
Fill a large pot with water and start heating.

Peel and cube the russet potatoes.

Add the potatoes to the water, bring to a boil, and cook until the potatoes are soft. Drain well, and place in a large bowl.

Use a potato masher to mash the potatoes. Note: they don't need to be ultra smooth. You can have little chunks here and there. We aren't making smooth mashed potatoes!
Prepare Ground Meat Mixture
Heat your 1 tablespoon of oil over medium heat, and sauté the onions for a minute, and add the ground beef and break it up while stirring. Sauté until mostly cooked through but still a little pink.

1/2 lb ground beef,

1/2 onion,

1 Tablespoon neutral tasting oil

Add the sugar and soy sauce, and stir to combine. Add the peas and corn (optional) and sauté until cooked through and the sauce is absorbed by the meat. 

2 Tablespoons soy sauce,

1 Tablespoon granulated sugar,

1/4 cup frozen peas,

1/4 cup frozen corn
Combine Potato Mixture and Ground Beef Mixtures
Add the beef mixture to the potato mixture and stir to combine.

Add salt and pepper to taste.
Shape and Coat the Croquettes
Using your hands, shape the mixture into oval shaped balls (see pictures or video). Actually, you can shape them however you like. I like to shape some into little balls for my kids to dunk in sauce and eat! 

Place the flour, egg, and panko breadcrumbs in three separate rimmed plates. Use a fork to beat the eggs.

1 cup all purpose flour,

2 eggs,

2 cups panko breadcrumbs

Coat each Korokke in flour (dust off any excess), beaten egg, and then in the panko breadcrumbs.

Set aside. I place mine on a wire rack, or you can just set them on a plate. 
Deep Fry the Croquettes
Heat the oil over medium high heat. You want an inch or two of oil in the pan. Enough to at least come half way up the side of the korokke as you fry them.

neutral tasting oil for frying

Fry the korokke until golden brown on the bottom, and flip over to finish frying the other side. One of the great things about korokke is that you don't need to worry about it being cooked through. Everything is already cooked!
Plate and Serve
Transfer to a paper towel lined plate.

Serve with tonkatsu sauce (see link below for recipe), if you'd like. They are also yummy plain! 
Notes
Check out my tonkatsu sauce recipe that goes great with these korokke!
Another ground meat such as ground pork or chicken can also be used as a substitute for ground beef if desired.
Nutrition
Nutrition Facts
Korokke (Japanese potato croquette)
Amount per Serving
% Daily Value*
* Percent Daily Values are based on a 2000 calorie diet.
I was selected for this opportunity as a member of CLEVER and the content and opinions expressed here are all my own.