Learn how to make onigiri, a popular Japanese rice ball snack. This tuna onigiri recipe is easy to follow and will help you create perfect onigiri every time. The combination of savory tuna and spicy Japanese mayo create a prefect onigiri filling!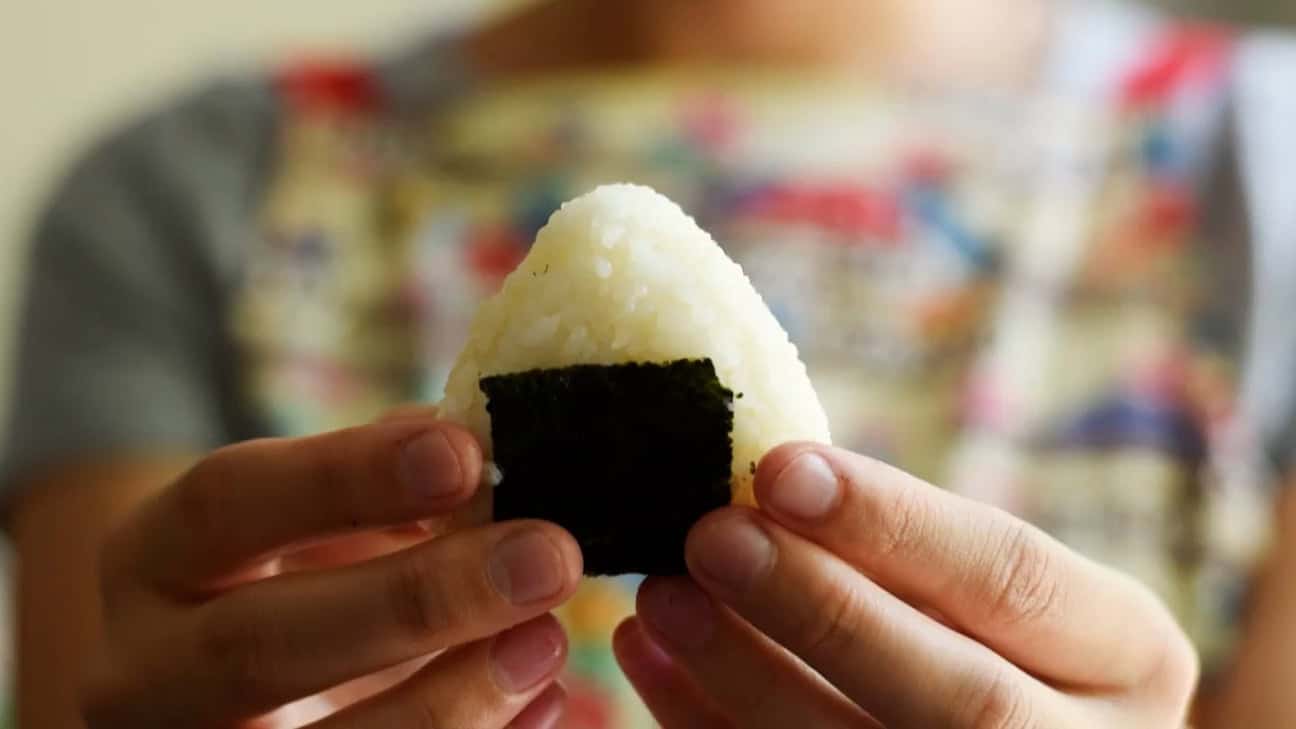 What is Onigiri?
Onigiri is one of the most recognizable Japanese snacks there is. From homemade lunches to convenience stores, onigiri can be found just about anywhere. The Japanese rice ball is really simple. Rice is shaped in (usually) a triangle and filled with some sort of salty or sour filling. Popular choices are umeboshi (pickled plums), shake (salted salmon), okaka (bonito flakes with soy sauce), and what I'm showing you today: spicy tuna onigiri filling made with Japanese mayo.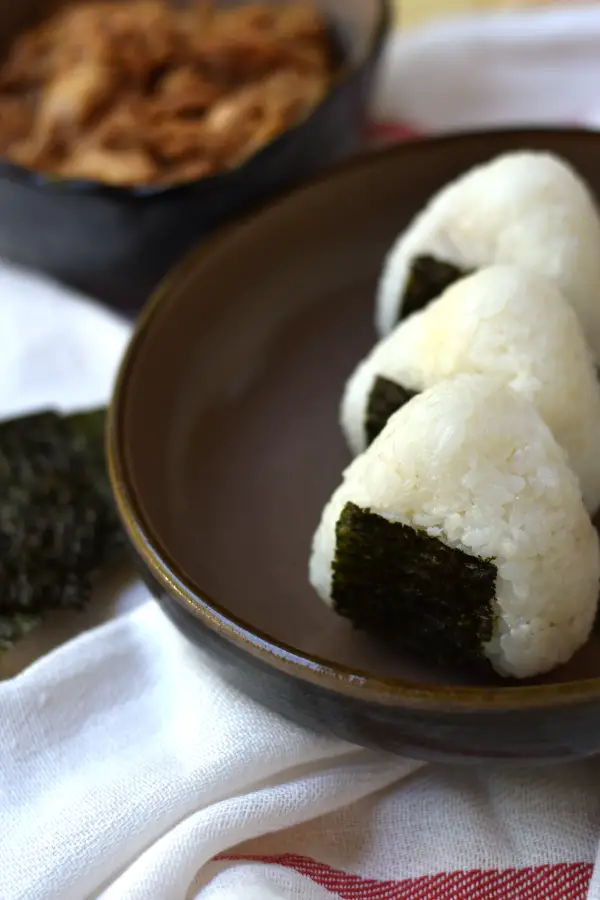 Tuna Onigiri Japanese Rice Ball
Tuna is one of my favorite proteins to work with because it's so quick and easy! No defrosting, no making sure it's cooked through… you just open it and go! It makes tuna mayo onigiri such an easy recipe. I also have a tuna takikomi rice, made in a rice cooker, and a canned tuna sushi hand roll recipe, so check those out for more tuna ideas!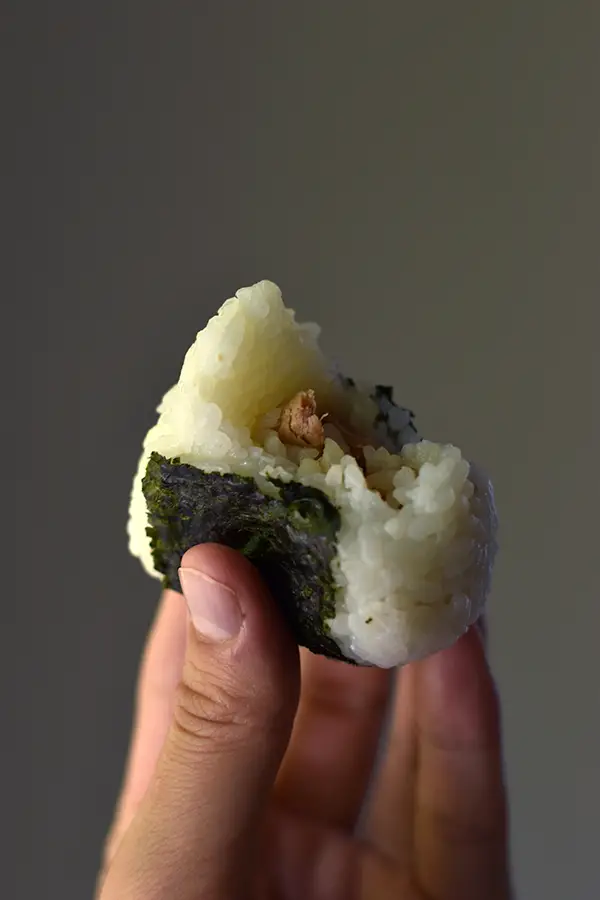 Tuna Mayo Onigiri
In my home, mayo is the most popular tuna onigiri filling. Probably because we always have tuna in the pantry and mayo in the fridge. Our favorite time to make it is for Sunday lunch. My kids love shaping their own tuna onigiri, so we turn it into a nice family activity.
My favorite brand of tuna is Wild Planet Wild Albacore Tuna
, because it is sustainably caught, tastes better, and is high quality. For me, it's worth the higher price point, and I always have a few cans handy.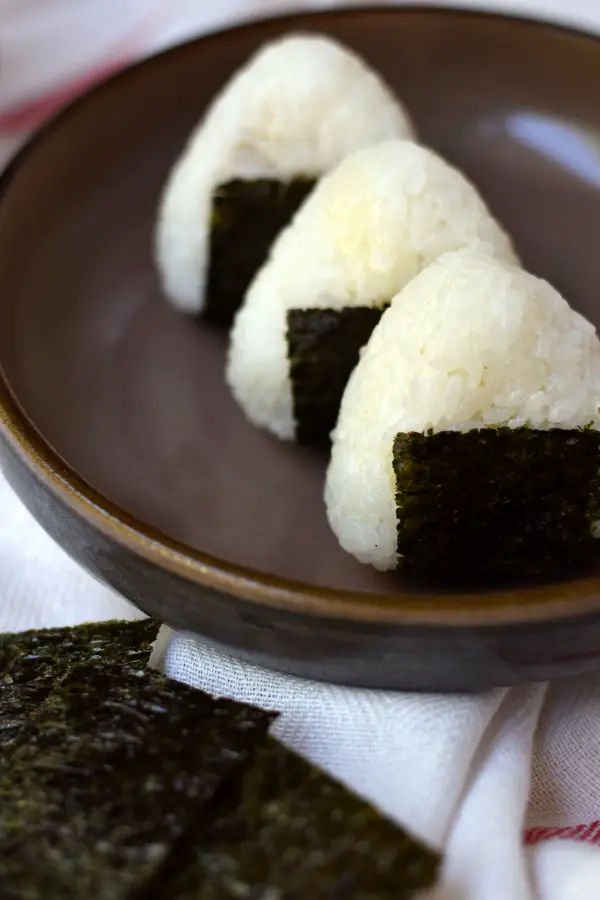 How to Make Japanese Rice Balls
These Japanese rice balls are so easy to make, but there are a couple of specialty ingredients. Firstly… Japanese mayonnaise
. It's not the same as American mayonnaise, and you HAVE to give it a try! The most well known brand in Japan is called Kewpie. Second, Japanese nori
, or seasoned seaweed. Last but not least, mirin
. You should have mirin in your pantry if you want to make Japanese food, as it is a commonly used ingredient. You can get these online, but they are cheaper at your local Asian store/market.
Give tuna onigiri a try! Tuna and mayo go together so well!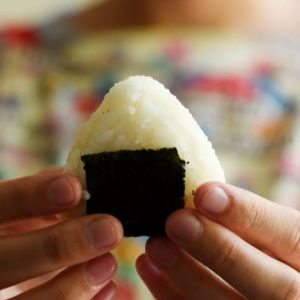 Tuna Mayo Onigiri
Tuna mayo onigiri, or rice ball, is a simple and delicious Japanese snack. Rice is filled with a flavorful tuna and mayonnaise, shaped, and wrapped with a sheet of nori (seaweed). 
Instructions 
Using your rice cooker, cook the two cups of rice. When rice is almost finished, add the can of tuna to a small pan, and place over medium heat. In a small bowl, combine sugar, soy sauce, and mirin, and pour over the tuna. Cook and stir until the sauce is fully absorbed by the tuna. 

Spread out a square of plastic wrap, and put some salt on it. Place a scoop of rice onto the wrap (according to how big you want it, usually around 1/3 of a cup), and spread it out a bit. Add some tuna and top with a little dollop of mayonnaise. See the video above, but you can mostly just do this to taste and preference. Wrap the rice up so that it completely surrounds the fillings, and using your hands, shape it into a tight triangle. Again, see video above for demonstration. When it's shaped and the rice is no longer loose (you should be able to unwrap and it will completely stay together), unwrap it and wrap a piece of seaweed around one side. Seaweed is optional, and you can also put ground up sesame seeds on it, or keep it plain! 
Notes
You can also cook your rice on the stovetop. 
Nutrition
Nutrition Facts
Tuna Mayo Onigiri
Amount per Serving
% Daily Value*
* Percent Daily Values are based on a 2000 calorie diet.