Butter mochi is a classic Hawaiian treat made with coconut milk and mochiko (glutinous rice flour). This recipe is so easy! All you have to do is mix and bake! 
Looking for a great holiday treat? Try this delicious and easy PUMPKIN mochi!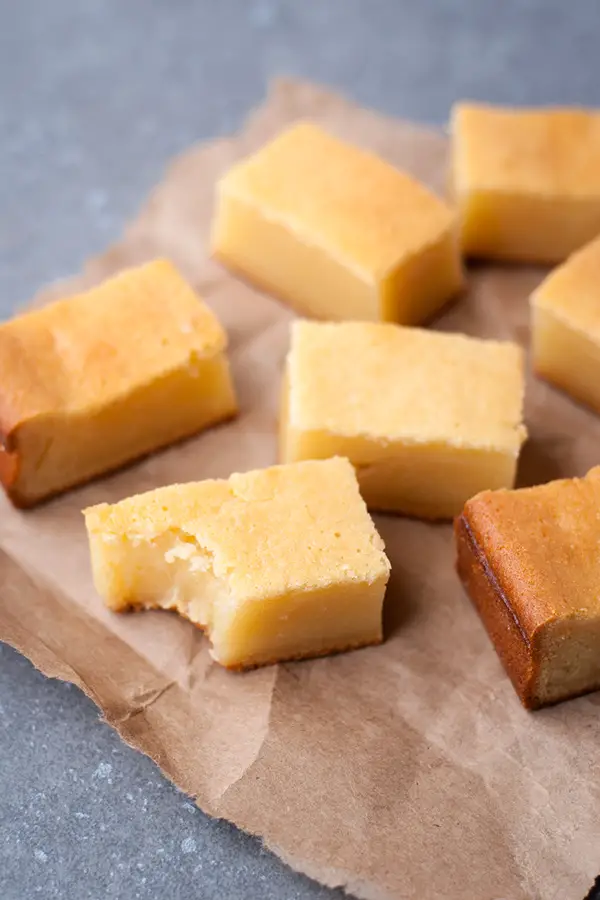 Butter mochi was a great discovery for me when I "discovered" Hawaii via my now-husband. Butter mochi is another classic local style treat that is a hybrid of cultures. Now, don't quote me on this, but I believe it's a mix of Filipino bibingka and Japanese mochi.
Butter Mochi – A Tropical Hawaiian Style Coconut Milk Dessert
I learned today that bibingka is made out of cassava, which I have never used or eaten before. But, the similarity is the coconut. While Japanese recipes don't tend to use coconut, this butter mochi has an entire can of coconut milk in it! It kind of adds a slightly tropical hint to it. In my opinion, this is the best butter mochi recipe.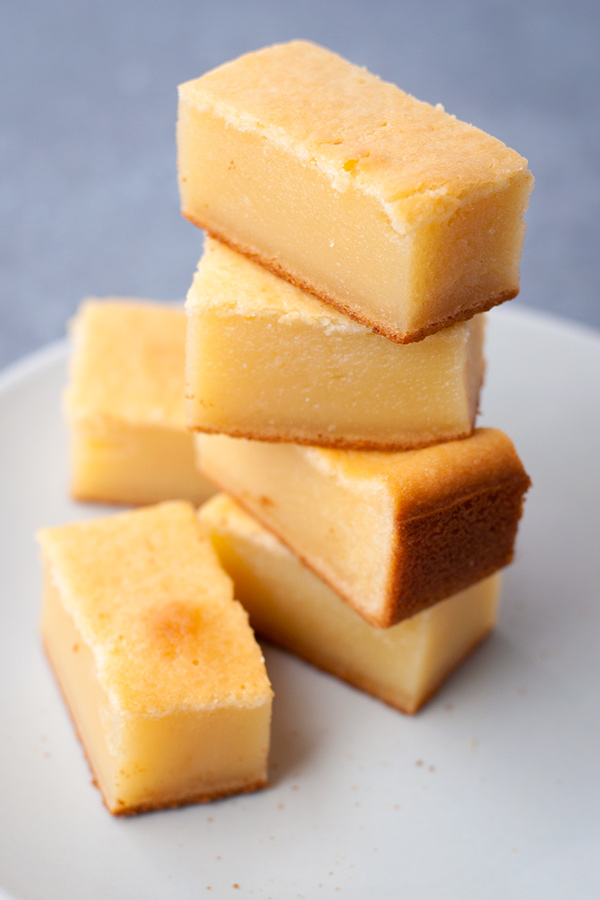 This recipe is ridiculously easy. You barely even have to measure anything, because you just dump a can of this, a can of that, and a box of mochiko.
(By the way, lately I've been seeing mochiko rice flour at my regular grocery store. I found it in the healthy/natural foods section by the gluten free baking ingredients!)
ALL you have to do is mix, pour, bake, cut. SO easy and the result is so delicious! Fattening, yes, but delicious. And isn't it okay to indulge sometimes?
Keep in mind, this recipe makes a 9×13 inch pan of butter mochi, so you'll want to bring this to a potluck or at least have someone to share it with. I had my husband take most of it to work and it was a hit!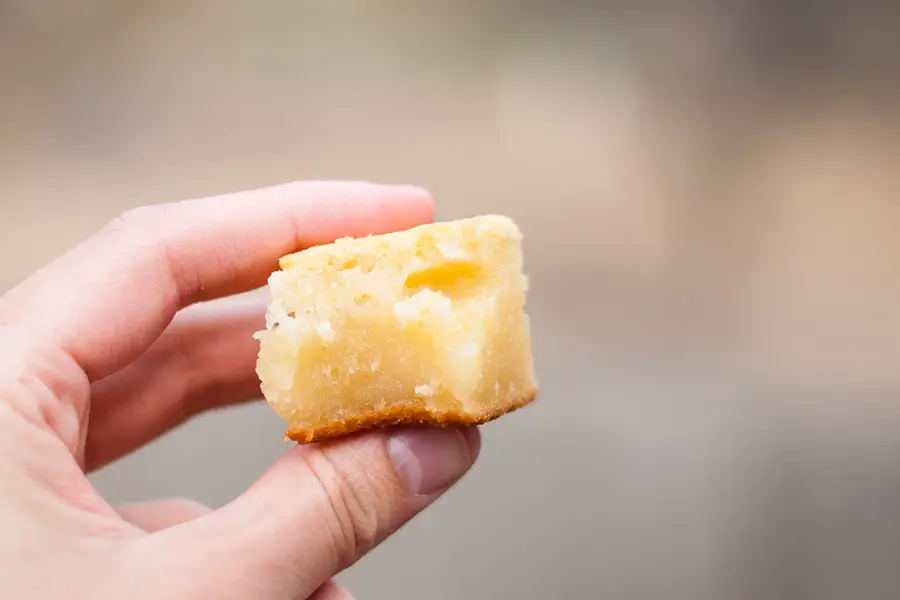 Mmm, I just love the bouncy texture of mochi. I mean, it looks kind of like a piece of cake, but you bite in to it and… yum.
Some people like to add shredded coconut on the top of their butter mochi, but I like mine plain. Actually, wait… I've never had it with shredded coconut. Maybe I'll try it next time! Coconut mochi, I bet it would be good…
Even if you aren't a baker, you can definitely make this, so please give it a try!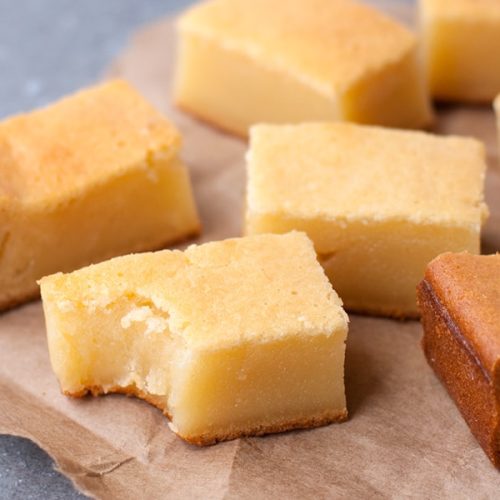 Hawaiian Butter Mochi
Butter Mochi- a classic Hawaiian treat made with coconut milk and mochiko (glutinous rice flour). All you have to do is mix and bake!
Instructions 
Prepare the Batter
Mix the melted butter and sugar until combined.

1 stick unsalted butter,

2 cups granulated sugar

Add the eggs, one at a time, mixing well after each.

Pour in the mochiko and add the baking powder. Stir until mostly combined.

16 oz mochiko flour,

2 teaspoon baking powder

Stir in the evaporated milk, stir in the coconut milk.

1 can evaporated milk,

1 can coconut milk
Bake Cut and Serve
When batter is totally smooth, pour into pan and bake for 1 hour. 

Remove from oven and allow to cool to room temperature.

Remove from pan and cut into pieces on a cutting board. 
Nutrition
Nutrition Facts
Hawaiian Butter Mochi
Amount per Serving
% Daily Value*
* Percent Daily Values are based on a 2000 calorie diet.