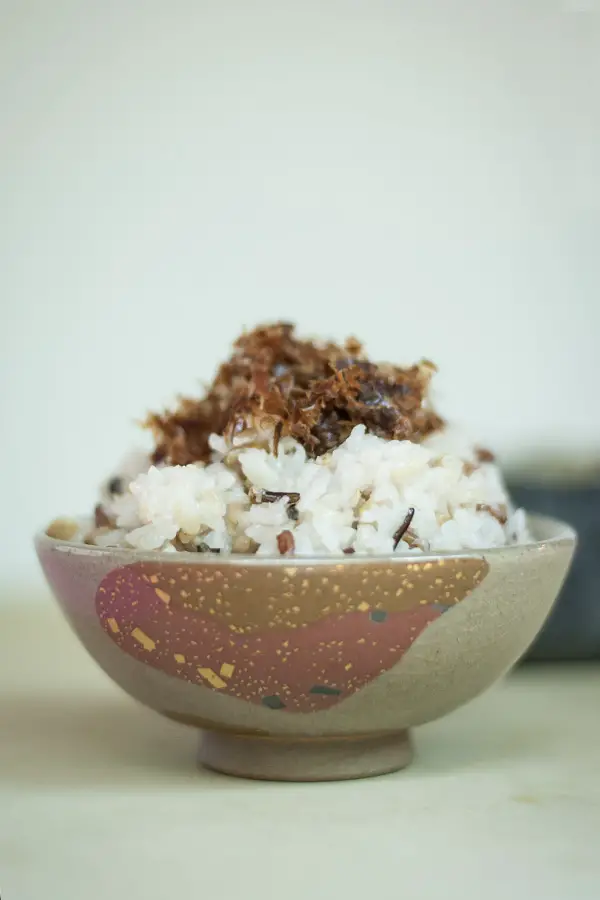 Okay, so this isn't really a recipe. It's just a really yummy way to eat rice that you need to try! I've eaten bonito flakes with soy sauce on rice since I was a little kid and it's one of my favorite rice toppings. All you need are shaved bonito flakes. Never heard of it? If you go to any Asian market you will be able to find some. Here's what they look like:

I also added in an 8 grain mix to my rice to add a little nutty bite to it. That's what the little colorful pieces in the rice is. Specifically: this.
Just mix 1-2 tsp of soy sauce with one pack of bonito flakes (3g) and put it on your rice and eat.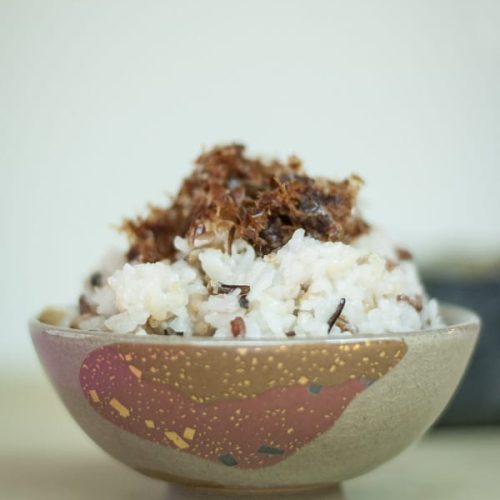 Bonito Flakes on Rice
An easy yummy way to elevate your rice.
Instructions 
Mix the bonito flakes with the soy sauce. Top rice with mixture.
Nutrition
Nutrition Facts
Bonito Flakes on Rice
Amount per Serving
% Daily Value*
* Percent Daily Values are based on a 2000 calorie diet.