Looking for a unique and tasty treat that is on the healthy side? Try my Squash Muffin recipe, made with Sunshine Kabocha Squash – a Japanese variety known for its sweetness and nuttiness. These Japanese Kabocha Squash Dessert Muffins are perfect for breakfast or as a healthy snack.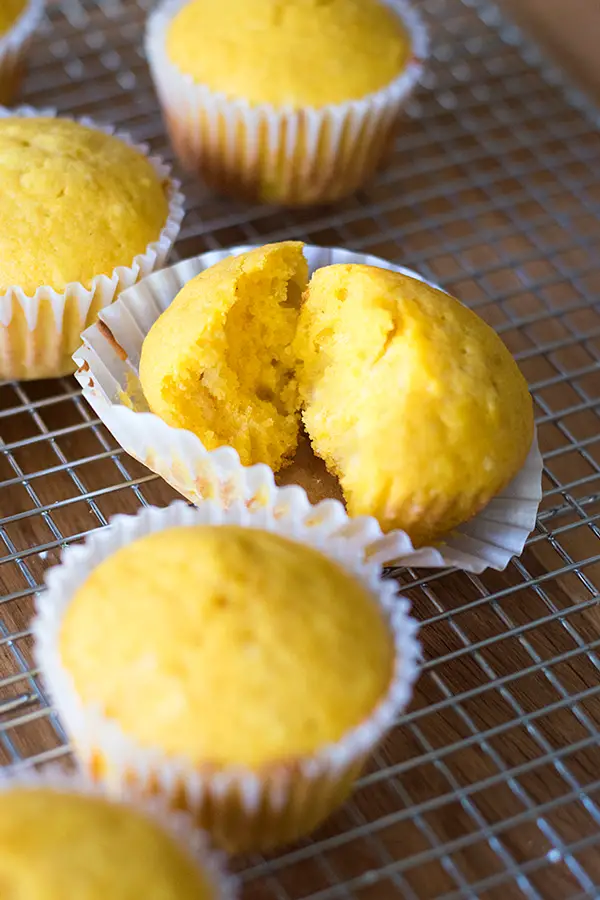 My last post, kabocha squash soup, uses about half of a kabocha, so I was left with the other half to make something fun with. I considered pie, a tart, cheesecake, but I'm going to be honest, I've been pretty burned out and tired lately. Making a crust felt like wayyyy too much work.
What's easy to make? Maybe I can get my kids involved, since they love helping me in the kitchen (who am I kidding, having the kids help means the recipe is no longer "easy"). Kabocha squash muffins? I decided it would be a fun afternoon activity for us.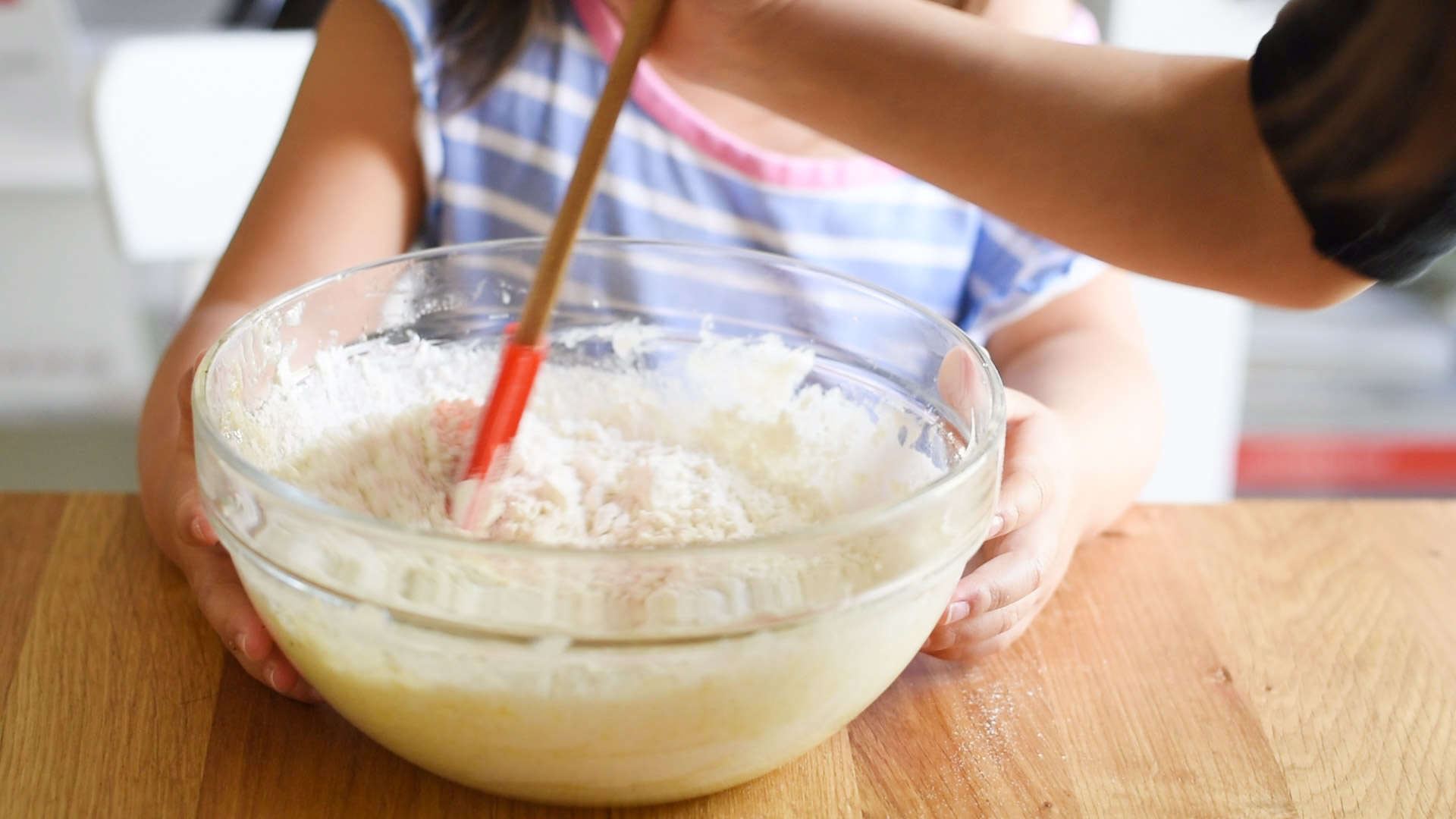 Squash Muffin Recipe
The ingredients list is really simple… the hardest part is cutting into the hard kabocha! I cut my kabocha half into strips, microwaved them, and cut the peel away with a spoon. I also used some vanilla paste that Rodelle sent me to try out. I've been putting it in everything lately.
The flavor profile is a little sweet but not too sweet, and kind of reminds me of sweet corn bread. You know how it has that sweet flavor, but with a hint of savory? So good! Check out the video and recipe below to see how the kabocha squash dessert muffins are made!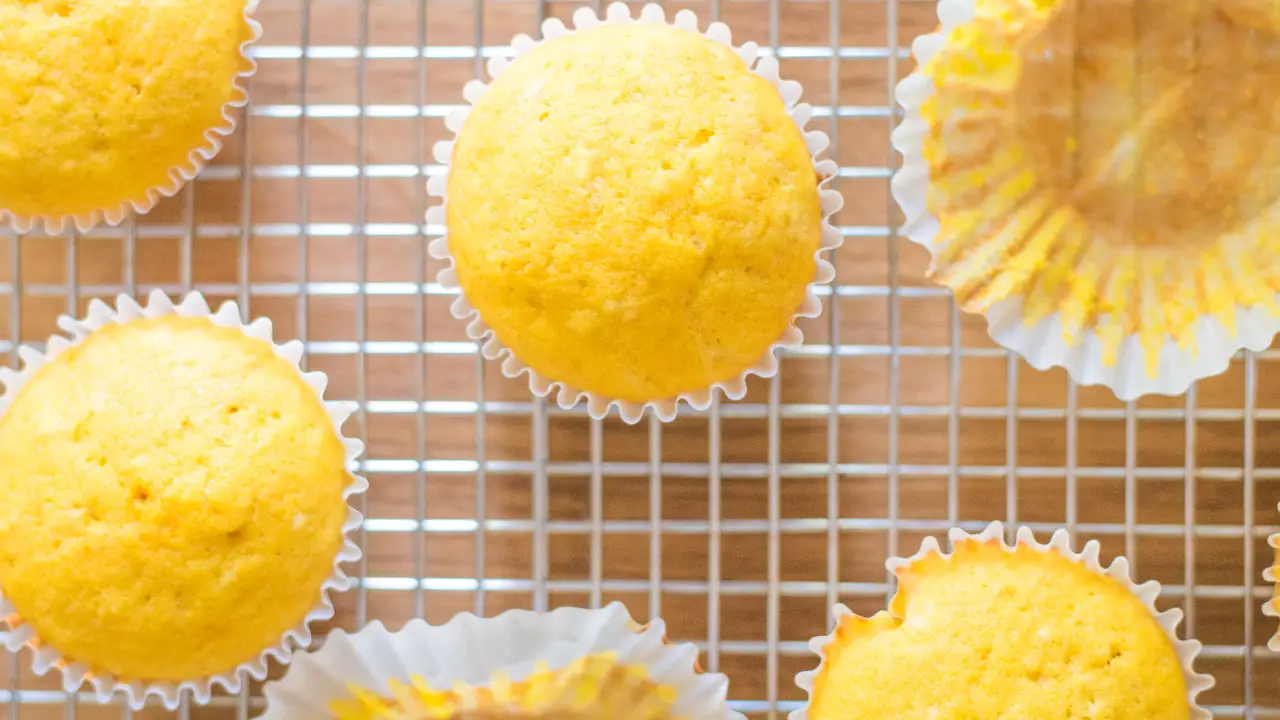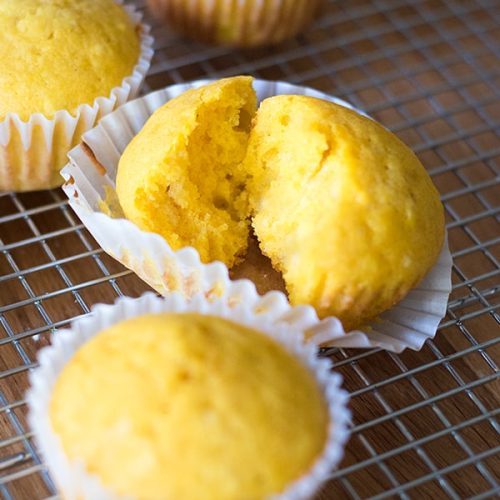 Squash Muffin Recipe with Kabocha Squash
Kabocha squash muffins are sweet with a hint of savory. The flavor profile and the recipe are simple. Kids can help make these, and you can feel good about letting them eat it! 
Instructions 
If you don't have your kabocha puree yet, take a kabocha half, seeds removed, and slice it into 1 inch thick slices. Place the slices on a microwave safe plate, cover with plastic wrap, and microwave for 3 minutes. Check with fork to test if it's fully soft. If it isn't easy to pierce it with a fork, microwave for another couple of minutes. Remove from microwave, use a spoon to get rid of the peel, and either mash it up until smooth, or push through a sieve. 

Preheat oven to 350 degrees F. In a large mixing bowl, using a whisk, cream the butter. Add the oil, mix until thoroughly combined, and then stir in the sugar and vanilla until fully combined. 

Stir in the eggs one at a time, mixing well after each addition. Add the flour and baking powder and, using a rubber spatula, stir until just combined (do not over stir!). Add the kabocha puree and fold in until combined, and dry spots are gone. 

Line a cupcake tin with 12 cupcake liners, and divide the batter among them. Bake in the oven for about 18-20 minutes, or until a toothpick comes out clean. 

Allow to cool for a couple of minutes, and then transfer to a wire rack to cool completely. 
Nutrition
Nutrition Facts
Squash Muffin Recipe with Kabocha Squash
Amount per Serving
% Daily Value*
* Percent Daily Values are based on a 2000 calorie diet.