Learn to make madeleines, these adorable French, shell-shaped cakes that perfectly balance French elegance with fluffy texture and light flavor. Follow the step-by-step Madeleines recipe and baking tips for flawless results every time.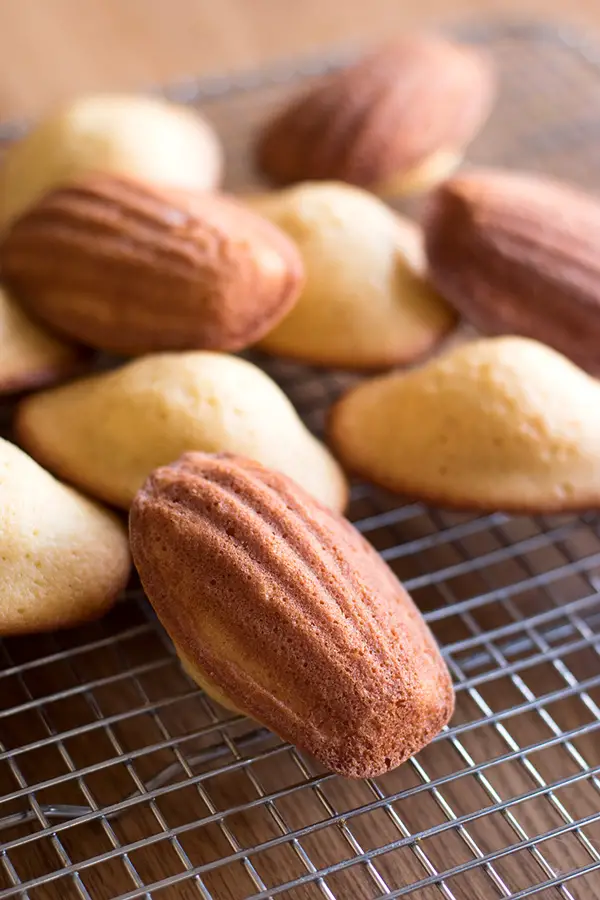 I want to start with a story. I took these to a luncheon, and my friend asked me if it was cornbread, because she has a cornbread pan where you can make little corn shaped breads. What?! How cute is that? I said they were madeleines, and she didn't know what that was.
I think it might be another Japanese heritage thing coming through. Sometimes I think, wait, why don't you know this? Isn't it common knowledge? Then I realize it's totally a Japanese thing, not American. So yes, madeleines are popular in Japan. Not *quite* as well known in America.
So, if you don't know. Madeleines, also known as Madeleine cakes, are delicate, shell-shaped cakes that are popular all over the world. They are a fusion of French elegance and irresistible flavors, making them a standout in the world of baked goods.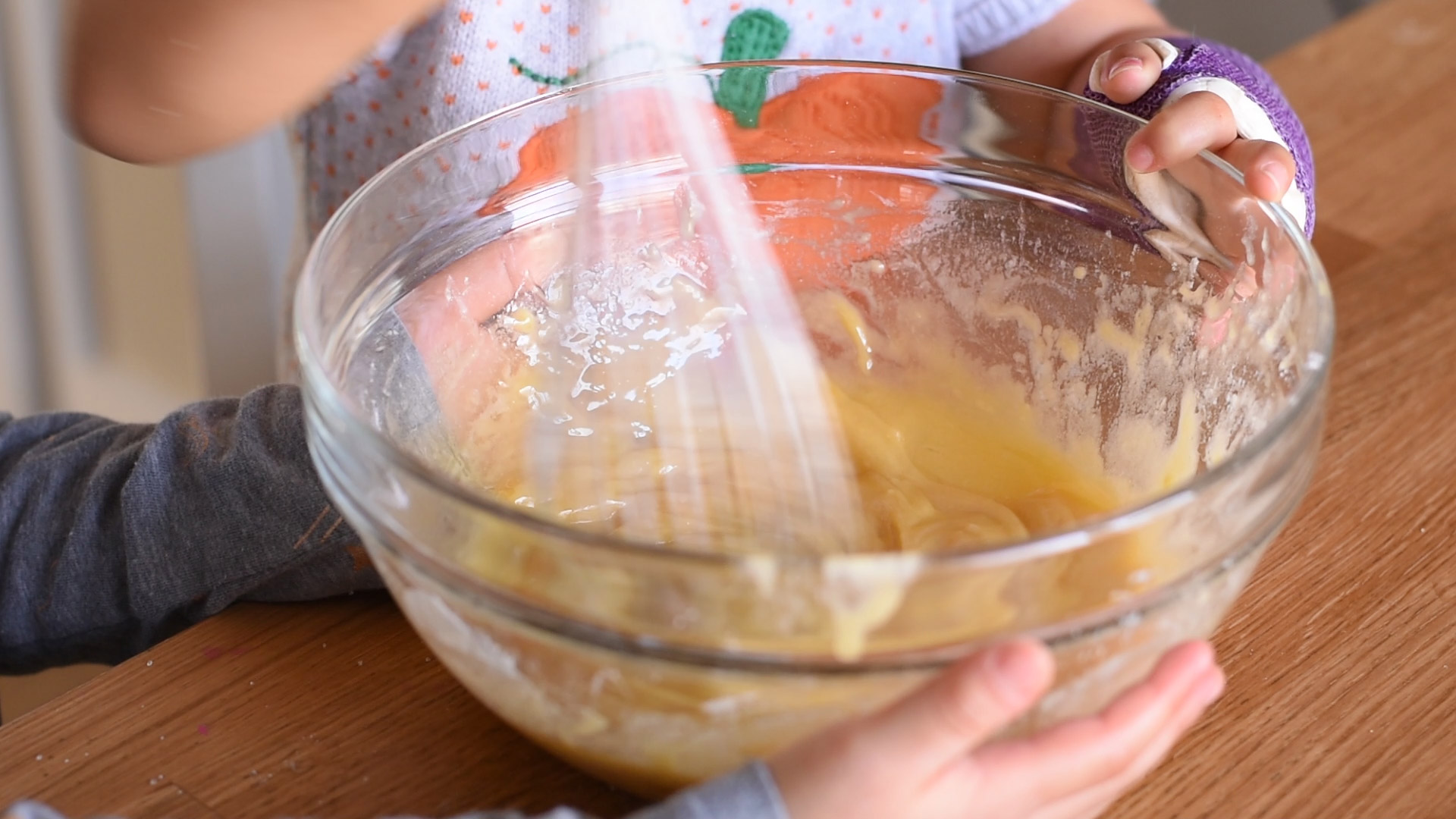 My mom recently sent me a bunch of kids books from Japan, and one of them was a story of a girl who makes some madeleines for a pirate princess named Madeleine. The story is totally weird (my kids loved it), but there is a recipe for madeleines in the back. Of course, my oldest INSISTED on making them.
Shell Shaped Cake Pan
You need a special pan to make these French shell shaped cakes, and I haven't had one since moving to Kansas. Luckily, they are relatively easy to find. I got mine at Bed Bath and Beyond, but you can also find them on Amazon
.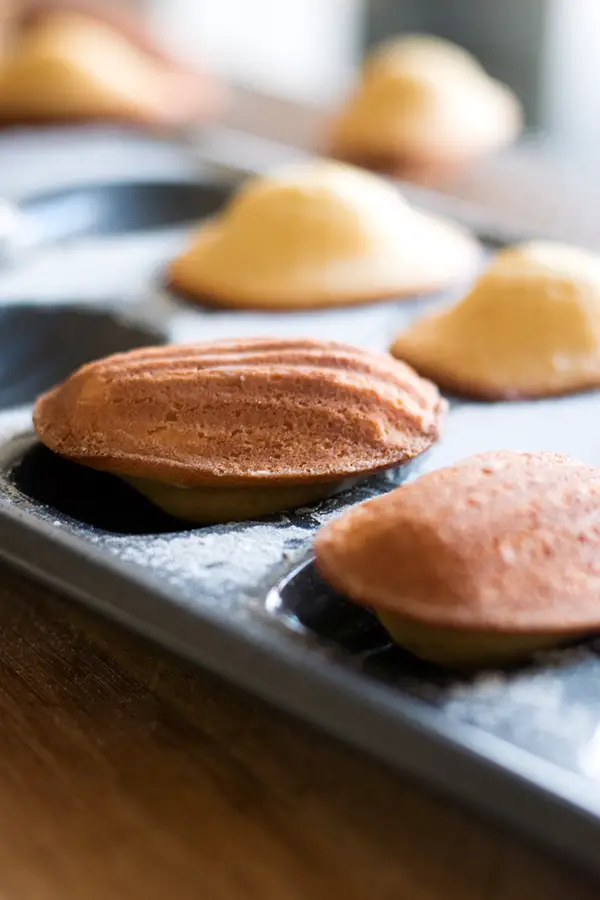 Since it came from a kids book, I thought it should be easy enough for the kids to help make. And it was! The addition of baking powder, while non-traditional (and maybe looked down upon by purists!), makes this recipe a great gateway into madeleine baking!
I used weight measurements for this recipe, but I added in approximate volumes. Weight is more accurate, but if you don't have a scale, use the volume. I just ran it through a conversion calculator, and put the exact amount it said. So there you go.
Baking Tips for Perfect Madeleines
Ensure that all ingredients are at room temperature before starting. This helps in achieving a smooth and well-incorporated batter.
Do not overmix the batter. Gentle folding is key to maintaining the delicate texture of the Madeleines.
Chilling the batter is essential. It allows the flavors to meld and develops the classic hump on the back of the Madeleines.
Grease the Madeleine molds generously to prevent the cookies from sticking. This ensures easy release once they are baked.
Keep a close eye on the baking time. Madeleines bake quickly, and overbaking can result in dry cookies.
For an extra touch of elegance, dust the cooled Madeleines with powdered sugar just before serving.
Have fun!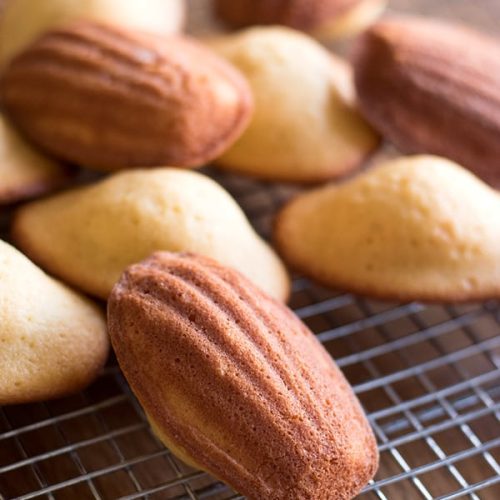 Easy Madeleines
Madeleines are adorable seashell shaped butter cakes originating in France. They can be tricky to master, but this easy version uses baking powder to make them foolproof! 
Instructions 
Prep your 12 shell madeleine pan by buttering it and sifting flour over it. Tap off the excess flour and set aside. 

In a medium bowl, combine the flour and the baking powder. In a large bowl, whisk the eggs. Add the sugar and whisk until very well combined. Pour the flour mixture into the eggs and sugar, and combine. Add the lemon extract (and vanilla, if using) and give it a quick stir. Add the melted butter and the honey, and stir until just combined. Cover with plastic wrap and allow to rest in the fridge for 30 minutes.

Preheat the oven to 350 degrees F. Spoon the batter into the 12 shells, and bake on the middle rack until golden and baked through, about 13 minutes. Remove the madeleines from the pan (they should slide right off, but if they don't, slide a knife tip around the edges) and allow to cool on a wire rack. These taste great warm or at room temperature. 
Nutrition
Nutrition Facts
Easy Madeleines
Amount per Serving
% Daily Value*
* Percent Daily Values are based on a 2000 calorie diet.