Long title, I know. I still had lemongrass left from making the melon lemongrass boba drink, so I needed to find a way to use it. I really liked the flavor of the infused milk, so I decided to infuse cream this time. I also had a pack of strawberries that would go nicely with the lemongrass. I could have chopped it up and used it as a topping, but I decided to make a strawberry curd.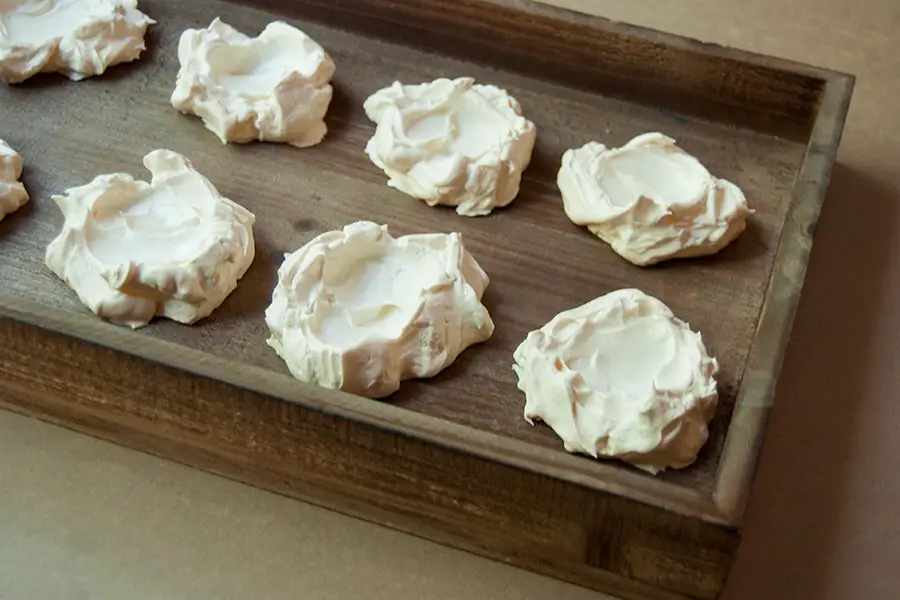 Well, I'm glad I did. The strawberry curd was deeeelicious. I am going to put it on toast tomorrow for breakfast! It'd also be great on cake, cupcakes, cookies, etc. etc. etc. The recipe is right here.
These are the two toppings I chose for the airy crispy tender pavlova. Pavlova is a meringue type dessert that you can either make into one large "cake" shape, or into minis, like so. The cream and curd paired perfectly together, and the pavlova was great as a base! It all came together into a delicious, elegant dessert.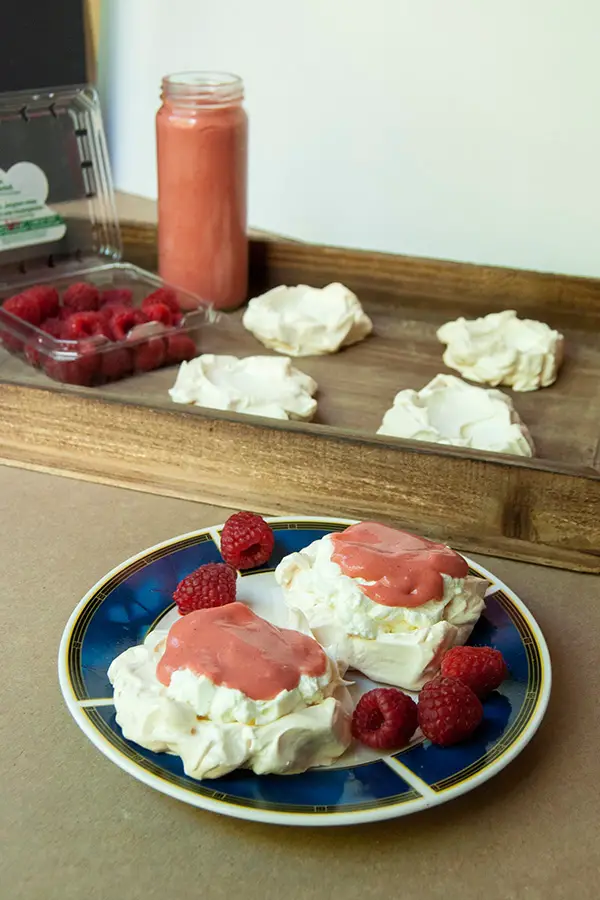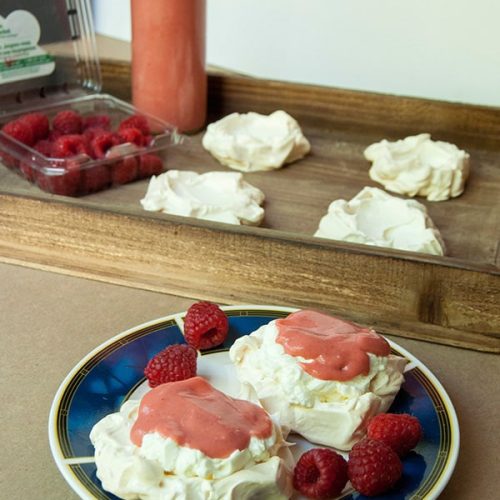 Pavlova with lemongrass infused cream and strawberry curd
An airy crisp pavlova topped with lemongrass infused cream and strawberry curd.
Instructions 
Make Pavlovas: Preheat oven to 250 F. Clean bowl and hand mixer to get rid of all traces of oil/grease. Whip egg whites. Once egg whites are frothy, add in sugar a bit at a time. Whip to stiff peaks. Add in vanilla and vinegar and whip for another several seconds to combine. Spoon onto a baking sheet lined with silpat or parchment paper. Makes 8 mini pavlovas- use back of spoon to create well in center. Bake for 50-60 minutes or until dry on outside and hollow sounding. Turn off oven and leave door open, allowing pavlovas to cool. Remove from oven.

Make lemongrass whipped cream: Cut lemongrass stalk into pieces. Bring cream to simmer in small saucepan. Add lemongrass and remove from heat. Let sit until cool and strain. Toss the lemongrass. Refrigerate the cream, and when cool, whip with sugar to taste.

Spoon cream onto pavlovas and top with strawberry curd.
Notes
The strawberry curd makes much more than you need for the pavlovas. Use it on things like bread, toast, cake, etc. 
Recipe here.
Nutrition
Nutrition Facts
Pavlova with lemongrass infused cream and strawberry curd
Amount per Serving
% Daily Value*
* Percent Daily Values are based on a 2000 calorie diet.