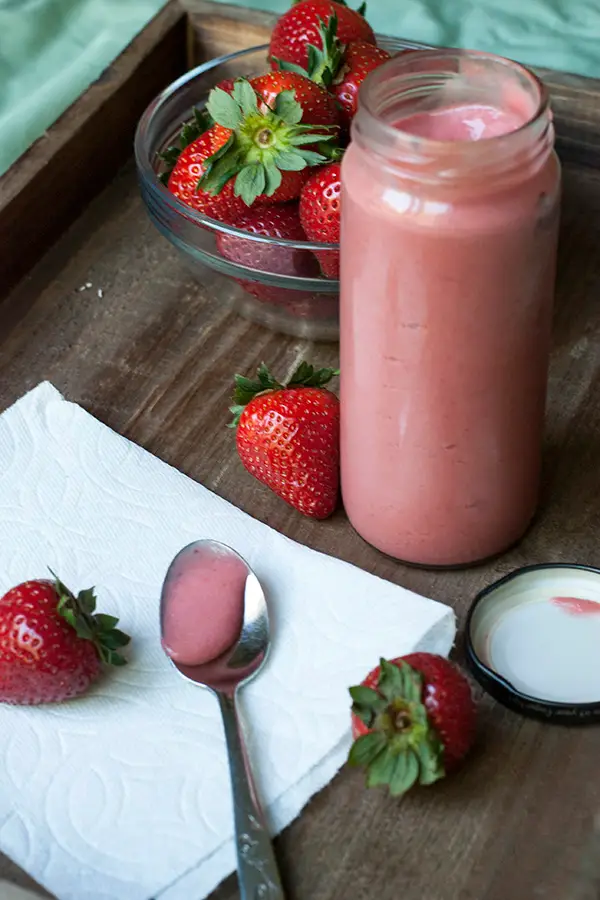 I made this strawberry curd as soon as I found out you can make strawberry curd. I had a tub of strawberries in the fridge that needed to be used and I thought, hey, why not? I'm not a huge fan of lemon curd, although I don't not like it… You know what I mean? Anyways, I thought I'd give it a try. When I tasted the finished product I was really happy with it. The strawberry taste is strong and clear, and even the end of season so-so strawberries that I used were able to produce that crisp berry taste.
I used them first for my pavlovas with lemongrass infused cream and strawberry curd, and I've been eating it on everything since then. Like this morning, I put it on bread and then sprinkled some granola on it. I didn't even toast the bread, but it was delicious.
Another easy but pretty way to use it up is to eat it on puff pastry. I used this recipe here. So easy and yummy!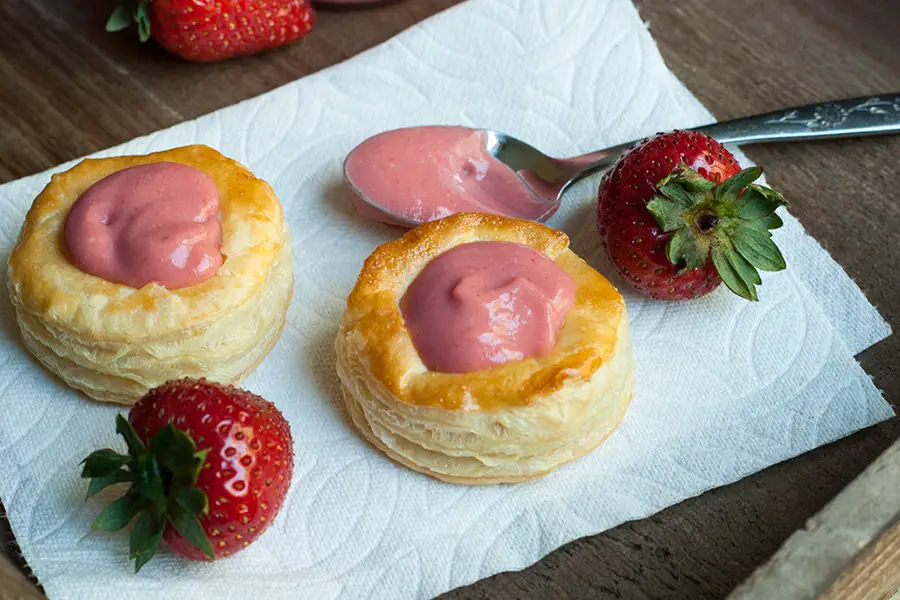 It's a great way to extend strawberry season, since curd should last in the fridge for 2-3 weeks. You can also freeze it and have a taste of summer even when it's snowing outside!
It's so simple to make…Give it a try!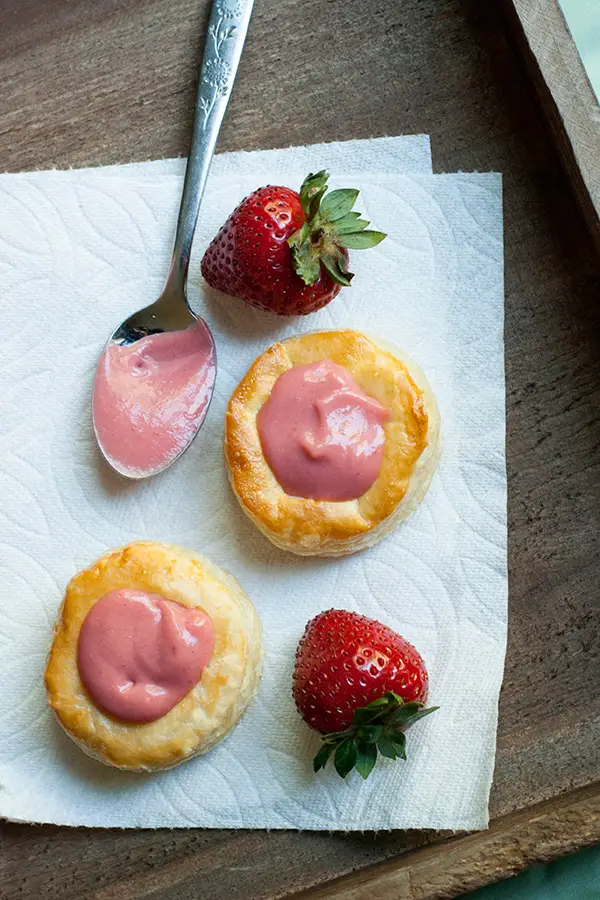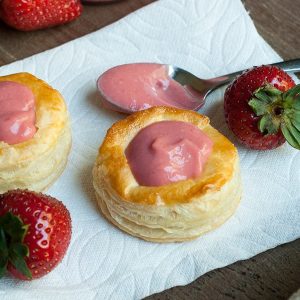 Strawberry Curd
A fresh delicious strawberry curd to put on anything from cupcakes to puff pastry to toast!
Instructions 
Puree Strawberries
Puree strawberries in blender or food processor.

Blend until seeds are pulverized (if your blender cannot pulverize the seeds, start with a little more strawberries and strain into saucepan.)

12 ounces hulled strawberries

Pour into a medium sized saucepan.
Mix
Stir together sugar and cornstarch.

scant 1/2 cup sugar,

1 1/2 T cornstarch

Add mixture to the strawberries.

Whisk egg yolks then add to saucepan.
Cook
Place over medium heat, stirring continuously until thickened.

Add in butter one pat at a time and stir to combine.
Cool
Place in container, cover with plastic wrap, and let cool.

Transfer to fridge to cool completely.
Nutrition
Nutrition Facts
Strawberry Curd
Amount per Serving
% Daily Value*
* Percent Daily Values are based on a 2000 calorie diet.