Sweet and salty butterscotch gets a hit of umami from miso! This easy miso butterscotch recipe will be your new favorite fusion dessert.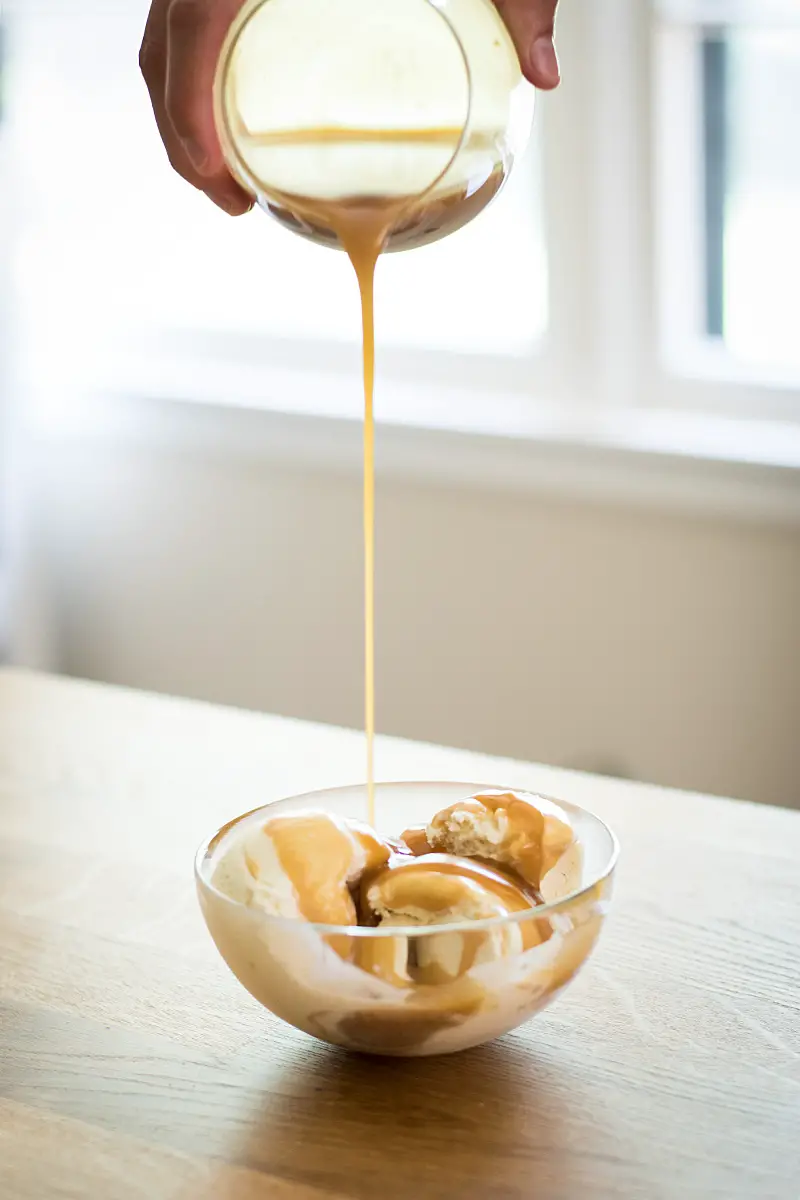 So, I love my sweet and salties. (Almost) every sweet thing is better with a little hit of salt. And in the case of salted caramel and butterscotch, I'd say a big hit of salt.
Miso is great in so many dishes, but lately I've been obsessed with trying to work miso into desserts. I've been experimenting, and having lots of partial successes. They need a little more fine tuning, so, coming soon. But I definitely hit the mark with this one. Miso butterscotch. And it's SUPER easy to make.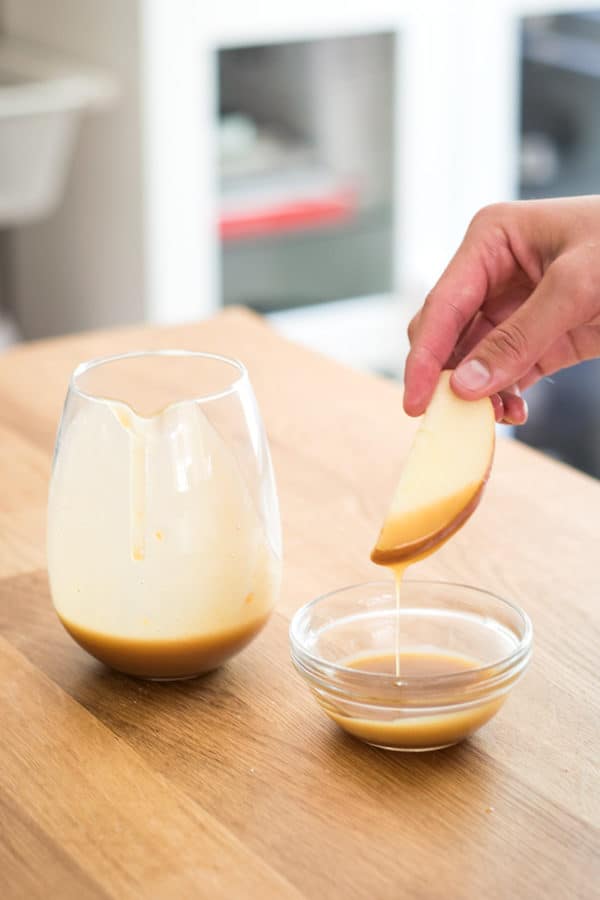 I mean, butterscotch is already great with its sweet and saltiness, but the miso adds this great "umami" to it, and adds a depth and dimension that you didn't realize was missing!
Now don't let the whole "miso is for miso soup" thing cloud your judgment here. And go ahead and forget the fact that you'll be drizzling fermented soybean paste on your ice cream. Ha! It's really yummy! I promise! Unless you don't like miso. I can't promise you'll like this if you don't like miso. Sorry.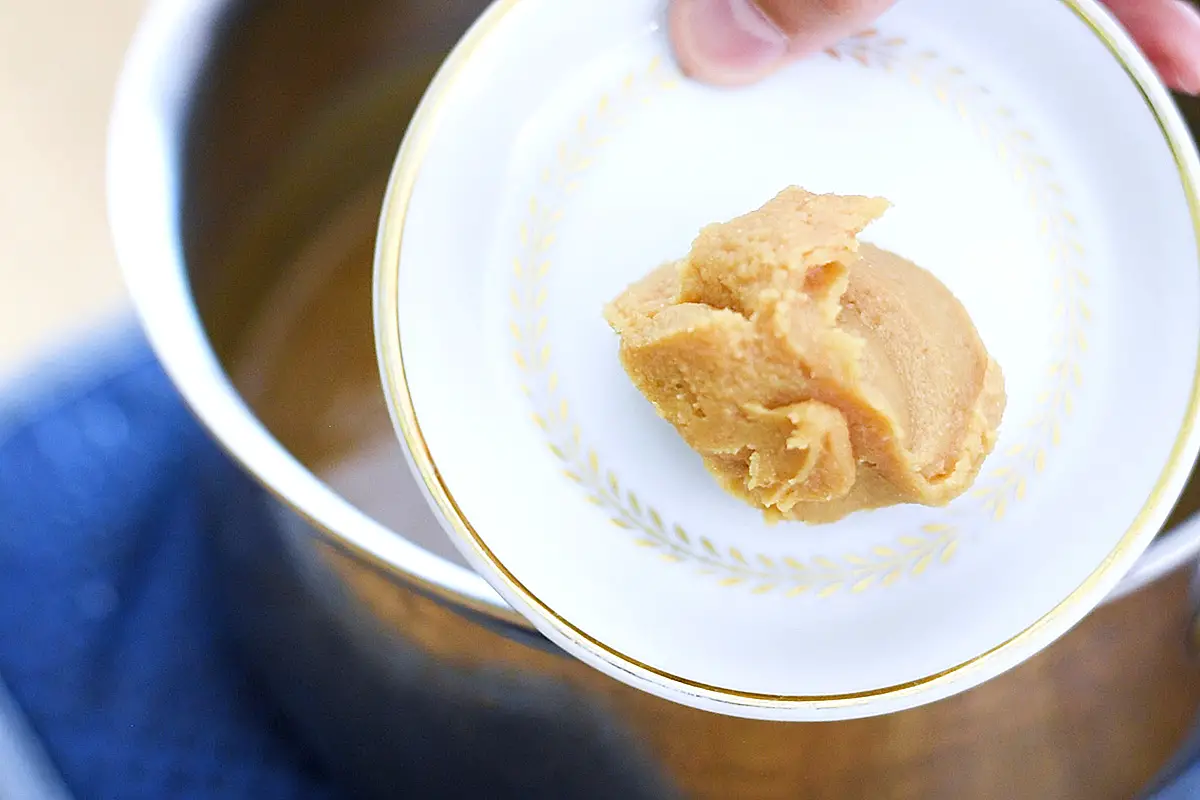 White miso is less intense and better suited for sweet applications. There is red miso, awase miso (red and white combo), and a few other varieties, but you'll want to go white for this butterscotch. Unless you really like funky and salty, in which case, more power to you, try the red! The brand I use is Hikari white miso
(affiliate), and I'm linking you to Amazon, but honestly, I just buy it at my local Asian market because it's cheaper and I'm there all the time anyways. But hey, I'll give you the option.
My favorite uses for this miso butterscotch are to pour it (I was gonna say drizzle but I really do pour it) over vanilla ice cream, dip apples in it, and well, I also dip the spoon in it and eat it straight. Because sometimes I need a pick me up during the day (or several), and it kind of just hits the spot. Oh, and I've eaten it on pancakes too! With whipped cream. Yum!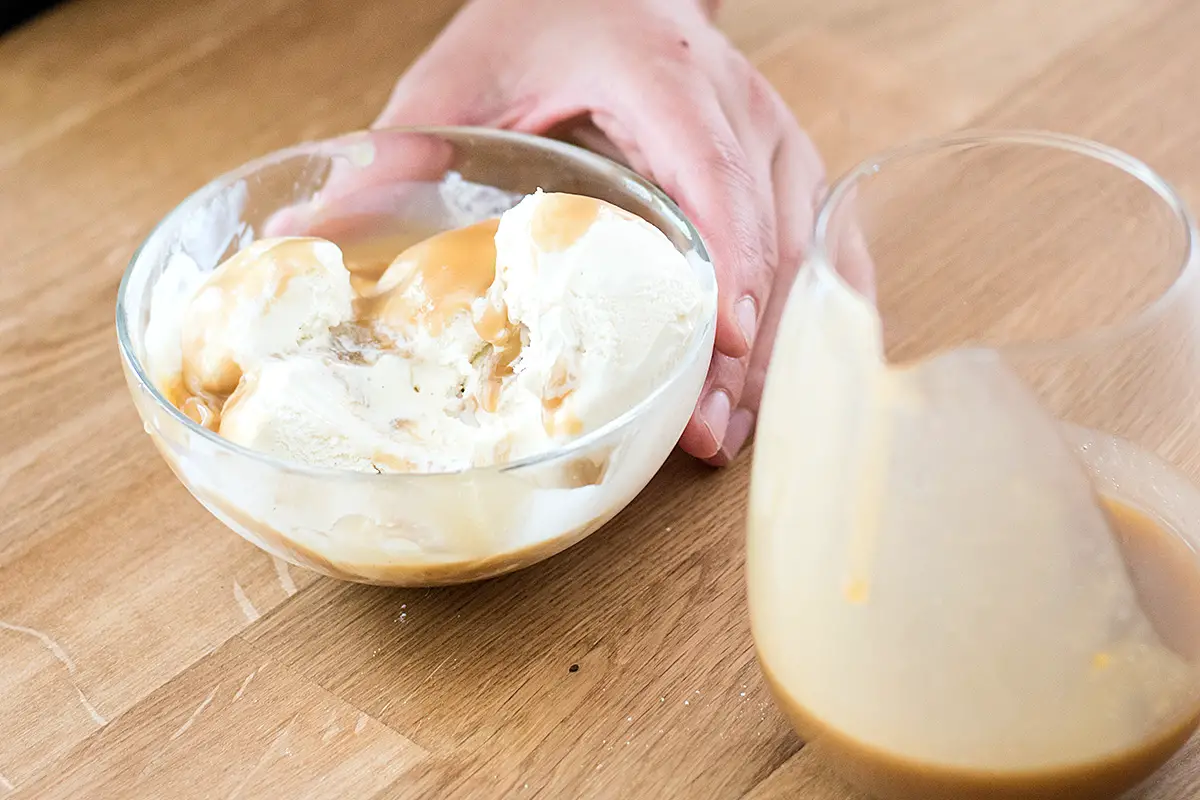 So there you go, East meets West fusion, salty meets sweet fusion. Double fusion goodness.
As a word of warning, I'd start by adding 3t of miso and trying it before adding the 4th teaspoon. I like mine with 4, but I like miso and I like salty butterscotch. Better safe than sorry. Add some, try it, add some more.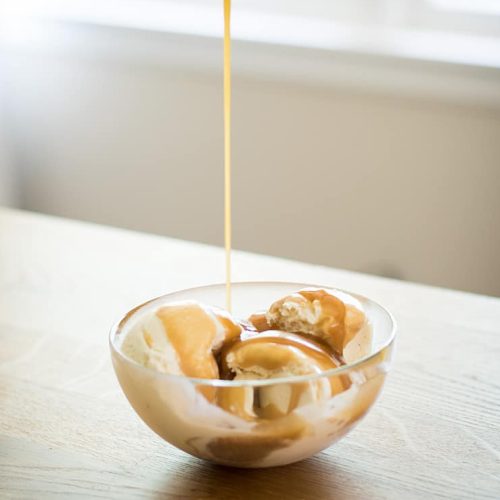 Miso Butterscotch
Sweet and salty butterscotch gets a hit of umami from miso! This miso butterscotch will be your new favorite fusion dessert. 

Instructions 
Place a small saucepan over medium heat and melt the butter. Add the brown sugar and stir to combine. Add the cream and stir until fully combined. Bring mixture to a low boil/simmer and cook for about 6-7 minutes, stirring occasionally. 

Remove from heat and whisk in 3 teaspoons of miso paste and the vanilla. Taste and add the last teaspoon of miso if desired (I like mine with 4 teaspoons but it's pretty salty… which is great!) 

Serve over ice cream, dip fruit in it, eat it straight, drizzle it on cake… the possibilities are endless. Store the leftovers in an airtight container in the fridge, and reheat before using. 
Nutrition
Nutrition Facts
Miso Butterscotch
Amount per Serving
% Daily Value*
* Percent Daily Values are based on a 2000 calorie diet.