Hawaiian mochiko chicken – bite sized pieces of chicken are marinated in a sweet rice flour sauce, and deep fried to perfection!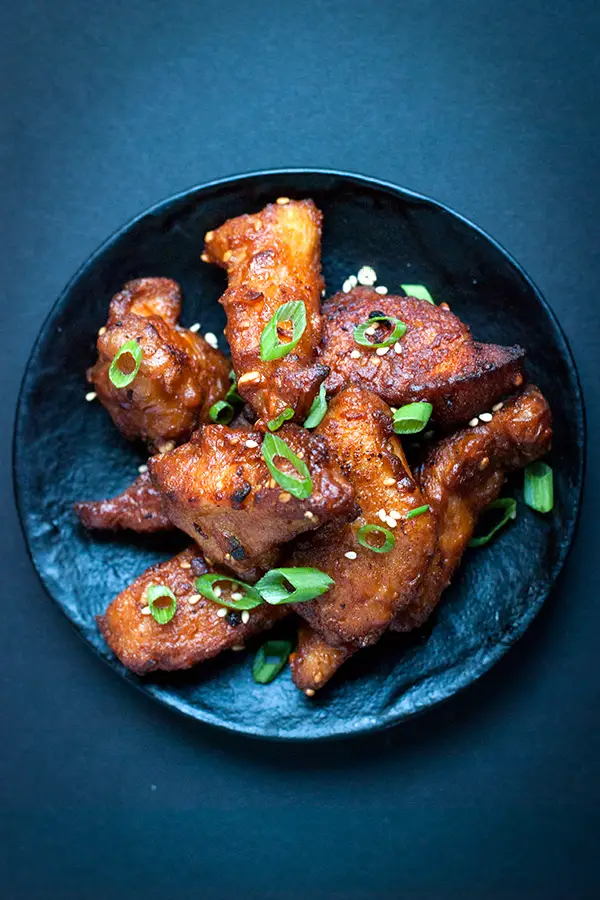 I have a confession to make. I didn't even make the chicken in these pictures… my husband did. Doesn't it look good?!
He is quite a good cook! But then he goes and does weird things like cutting onions the wrong way no matter how many times I correct him. He cuts it in half like you would cut onion rings, instead of pole to pole. Every time. Who does that? But he's good at frying things which is one of the best skills to have, in my opinion.
Anyways, it was Saturday evening and he asked me what dinner was and I said, oh… I dunno, what do we have in the fridge? And he said, I'm going to make mochiko chicken. And then I said, I love you. Actually I think I said, eh, whatevs, if that's what you want to do (I'm so ungrateful and I don't deserve him).
Mochiko Chicken is a Hawaiian Recipe With Japanese Roots
Mochiko chicken is a Hawaiian fried chicken recipe, but like many other dishes, it has Japanese roots. It uses Japanese ingredients, especially mochiko (rice flour) and soy sauce and ginger which are all common in Japanese recipes.
I had never had it until my husband introduced it to me in Hawaii. It's one of my favorite local Hawaiian dishes, and we get it every time we visit Maui. But since we aren't in Hawaii, thank goodness it's easy to whip up at home.
Instead of dredging it separately in flour and eggs, you just mix everything together, marinate, and fry! Because you don't do the separate dredging, there isn't a thick coating/crunch factor, but the flavor of the marinade is spot on. It's really simple and tastes amazing!
Mochiko chicken is a winner- guaranteed.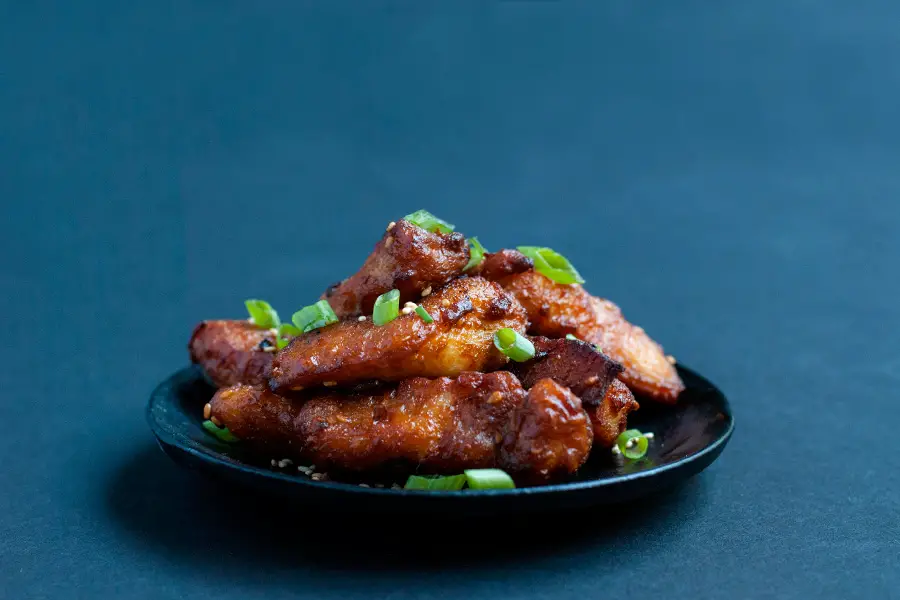 To complete this meal with a nice Hawaiian treat, try my most popular butter mochi recipe (4.9/5 stars!). Both use mochiko rice four so you only have to buy it once! Here is a list of my other mochiko flour recipes.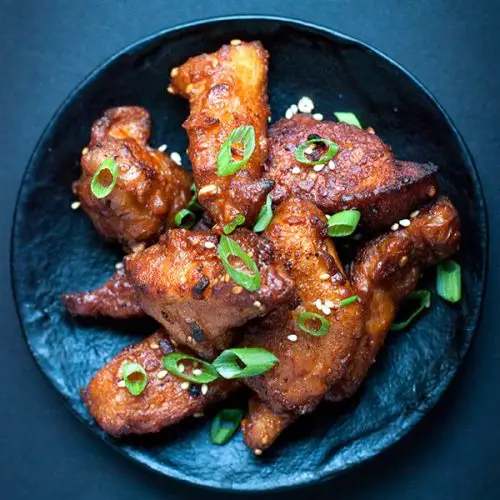 Mochiko Chicken
A popular Hawaiian fried chicken marinated in a mochiko mixture.
Instructions 
Prep Chicken
Cut chicken into bite sized pieces.

2 lb chicken breast or thighs
Marinade
In a large bowl, combine the remaining ingredients to make the marinade.

5 Tablespoons mochiko,

5 Tablespoons cornstarch,

4 Tablespoons sugar,

5 Tablespoons soy sauce,

2 Tablespoons mirin,

2 cloves garlic,

2 inches ginger,

2 Tablespoons sesame seeds,

2 scallions,

2 eggs

Add the chicken. Marinate for one hour.
Deep Fry Chicken
Shake off excess marinade from each piece.

Fry in hot oil (about one inch deep) until cooked through and golden brown on both sides.
Notes
Adapted from: Foodland
Calories are approximate, as the marinating time (can be marinated for multiple hours or overnight if desired.) and frying time will affect the final calorie count. 
Nutrition
Nutrition Facts
Mochiko Chicken
Amount per Serving
% Daily Value*
* Percent Daily Values are based on a 2000 calorie diet.