If you've ever wondered what to serve with teriyaki chicken, look no further. These teriyaki potatoes are the perfect way to add a chicken teriyaki side dish to your meal in one easy to prepare recipe. This combination of succulent chicken and hearty potatoes, are coated in an authentic Japanese style teriyaki glaze.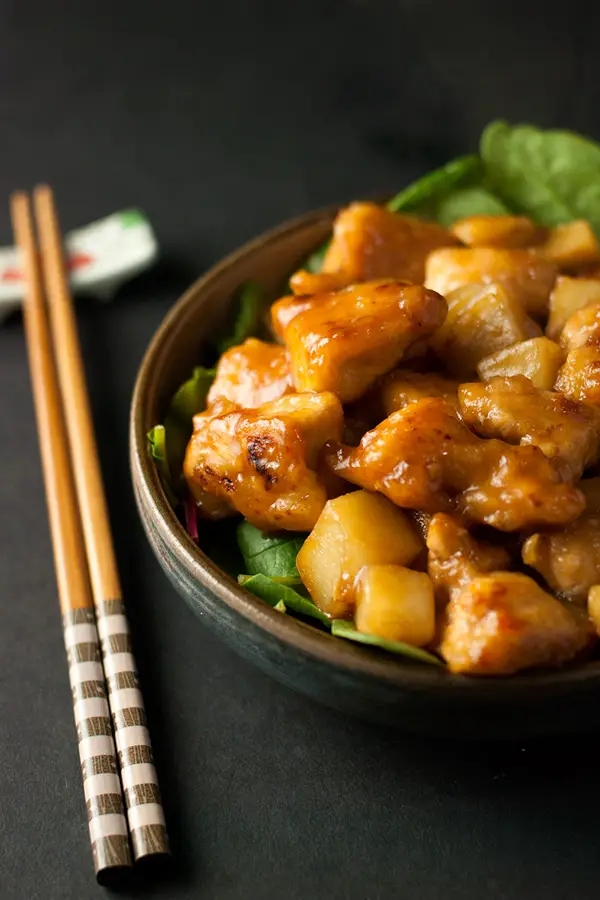 What To Serve With Teriyaki Chicken
Another easy weeknight meal for you guys! I love quick and easy dinners, for all of those evenings (read: every evening) where I'm just tired out from the day and not wanting to make anything fancy.
Traditionally, when we think of chicken teriyaki sides, our minds wander to an array of dishes. But the beauty of this recipe is its versatility. These richly flavored teriyaki potatoes can stand proud alongside the chicken or meld into the dish, becoming an integral part of the main.
Teriyaki is a fan favorite, both in Japan and America! HOWEVER…this recipe uses teriyaki flavor that is more Japanese. Less Americanized. More authentic. How do you like that? It might be a little different from the American, flavor you're used to, and most people don't think of potatoes when they think of chicken teriyaki sides, but I think you'll like the teriyaki potatoes.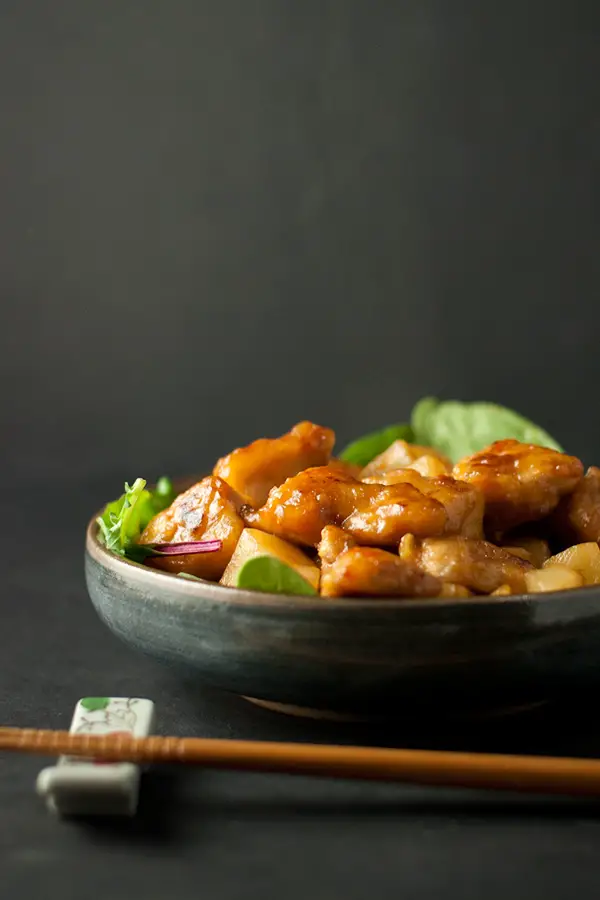 Meat and potatoes has gotta be the classic comfort food. This is one of my dinners where I can make it and know that everyone will eat it without complaints. Even my toddler, who can find something wrong with ANY meal, tends to like this one. I mean, chicken, potatoes, and a yummy glazy teriyaki sauce… what is there to complain about?
Speaking of glazy, I love pouring the very liquid-y sauce in and watching it bubble bubble bubble away until it becomes that shiny, glossy, and beautiful glaze. It's just sort of… magical.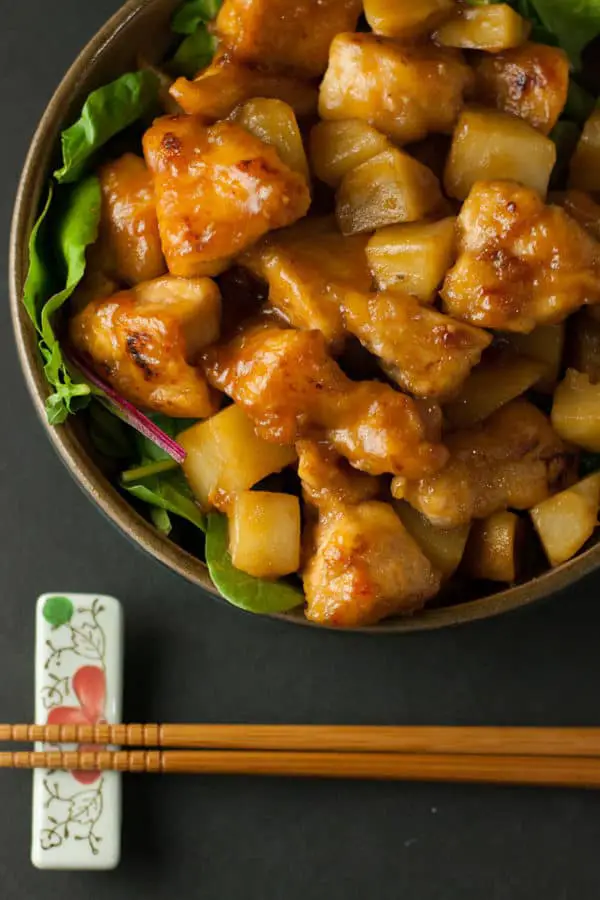 Sake and mirin are readily available at any Asian market, and even at certain chain grocery stores (I think I've seen both at Whole Foods, but you can get them online). I highly recommend getting some mirin and cooking sake for your pantry, because they are used in SO many Japanese dishes. Just do it!!
Also, I made another video tutorial for you to check out for the teriyaki potatoes and chicken, below.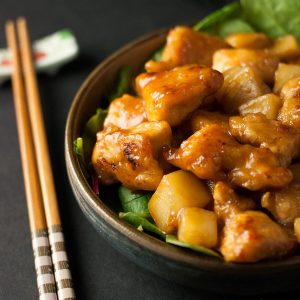 Teriyaki Chicken and Potatoes
An easy weeknight dinner, this teriyaki chicken and potato dish is comfort food, Japanese style. 
Instructions 
Chop your potatoes into bite sized pieces (on the smaller end, see video above), and place on microwave safe plate in single layer. Cover with plastic wrap and microwave for about 5 minutes or until potatoes are cooked through and can easily be pierced with the tip of a knife. Salt the potatoes to taste (you will be adding sauce later, so you don't need too much) and set aside.

Cut chicken into bite sized pieces and marinate with the soy sauce and sugar for 5-10 minutes. Drain the sauce and sprinkle starch over the chicken and mix until fully combined. 

Combine ingredients for the sauce and set aside.

Heat a couple of tablespoons of oil in a non-stick pan over medium heat. Add the chicken and allow to cook, without mixing, until browned. Flip the chicken and place lid on pan to cook through. Add the potatoes and butter, and stir until butter is melted. Add the sauce and allow to cook, stirring occasionally, until the sauce is reduced to a glaze. Remove from heat and serve with rice. 
Nutrition
Nutrition Facts
Teriyaki Chicken and Potatoes
Amount per Serving
% Daily Value*
* Percent Daily Values are based on a 2000 calorie diet.