Indulge in the creamy goodness of Japanese Black Sesame Pudding. Follow the step-by-step recipe guide to make this delicious treat.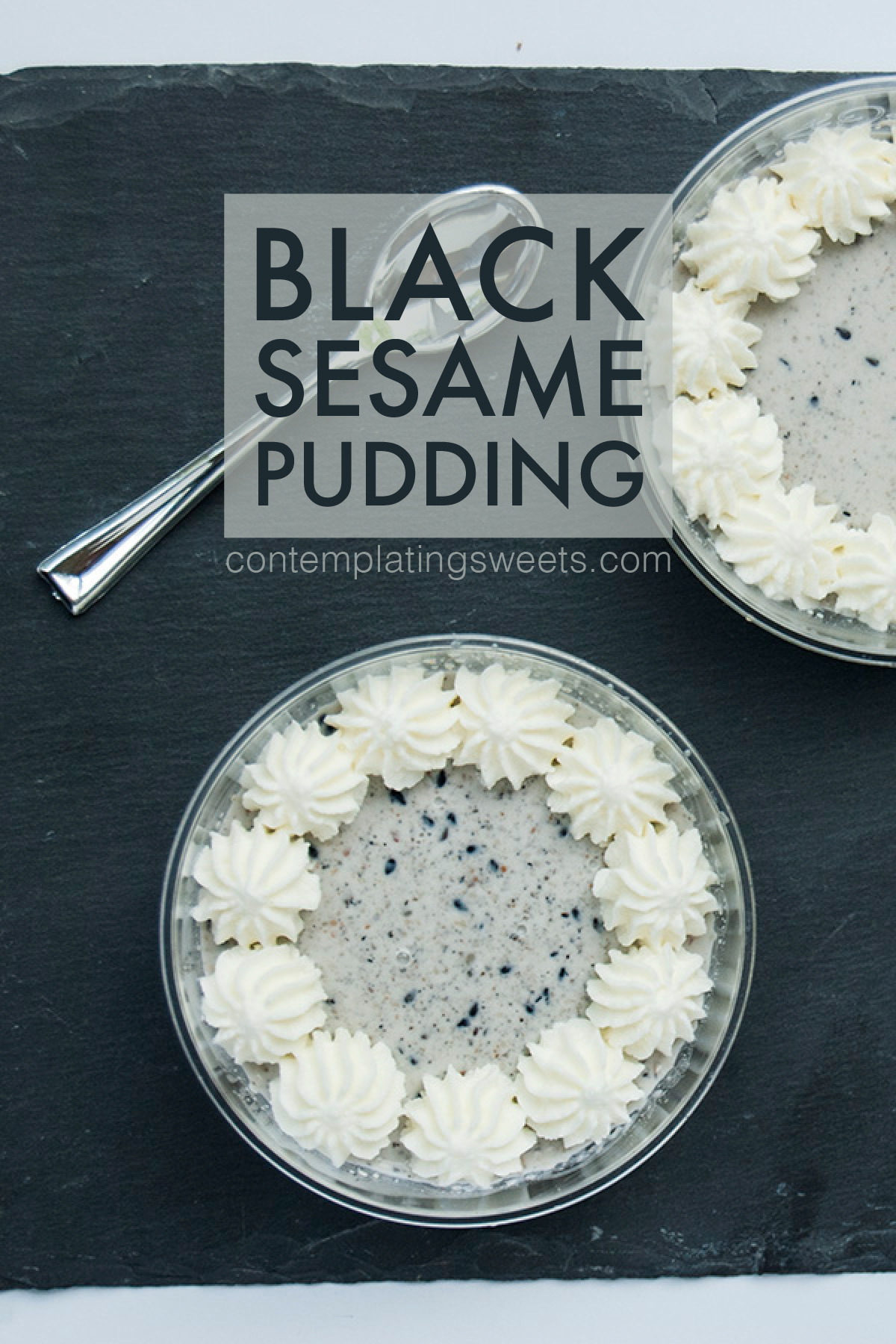 Black Sesame Dessert
I know I just posted a black sesame dessert recipe, but the stuff is so good I think you can forgive me. I actually made these today because I signed up to bring a dessert to a potluck dinner. It said to bring something "ethnic, unique, or interesting", and I thought, it doesn't get more interesting than a gray and black dessert! I'm guessing most people at the dinner will have never heard of making a dessert with black sesame, so it should be an interesting experience for them.
Japanese Pudding
My other Japanese pudding recipe, Purin, has a much different texture and taste than this one. I like both.
Even though black sesame looks a little weird, it has such a great flavor and most of my friends who have tried it, love it! Yes, there are some who turn their noses up at new and "different" flavors, but in general, it's a hit.
This black sesame pudding is great because it's made with gelatin, so there is no baking involved. That's especially good for when you are bringing it to potlucks or parties, because you can just use cheap plastic cups from the dollar store!
You also don't need sesame paste, which, as I mentioned in the black sesame ice cream post, is harder to come by. This recipe only requires black sesame seeds and other basic ingredients you can get at the grocery store.
I'm sure you'll love the roasty flavor of black sesame in this creamy, delicious pudding!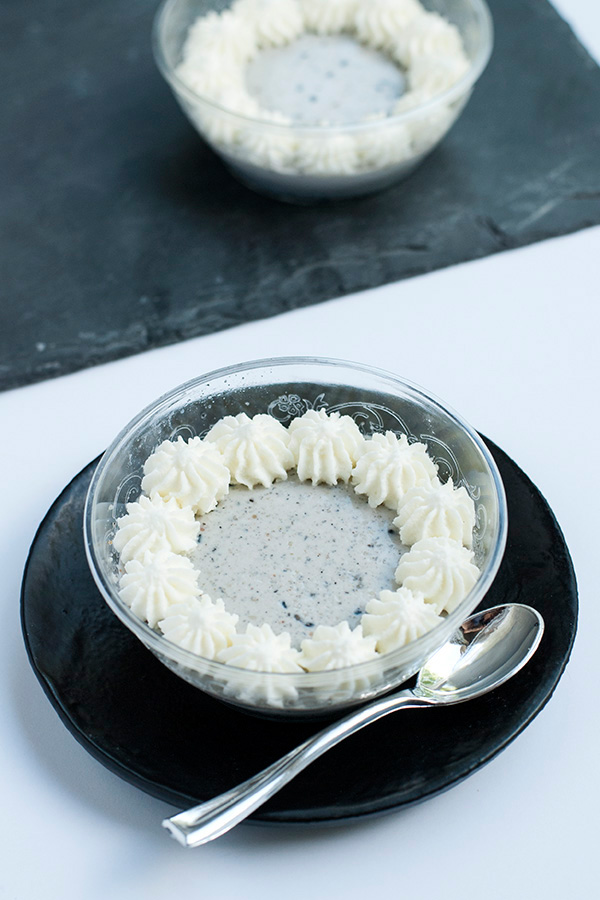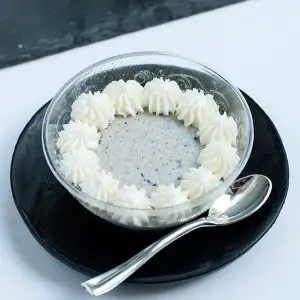 Black Sesame Pudding
This creamy Japanese black sesame pudding is a creamy dessert that combines the nuttiness of black sesame seeds with the sweetness of sugar and milk. The velvety texture and rich flavor of this pudding make it a perfect after-dinner treat or a special indulgence. Follow our easy-to-follow recipe guide to make this delicious dessert from scratch and impress your friends and family with your culinary skills.
Instructions 
Prepare Seeds
Toast the sesame seeds in a small pan over medium heat.

Make sure to watch closely as they can burn easily.

Seeds are toasted when they release a nutty aroma.

1/2 cup black sesame seeds

Grind the sesame seeds in a blender or food processor. Make sure not to over-process or it can become butter-like.
Prepare Base
Put cold water in small bowl and sprinkle gelatin over the water to soften.

Set aside.

1 1/2 T cold water,

1 packet gelatin
Cook
In a medium sized saucepan, add the ground sesame seeds, milk, and sugar.

2 1/2 cups whole milk,

1/2 cup granulated sugar

Place over medium heat and stir constantly until it comes to a simmer.

Add in the softened gelatin and stir to combine.

Remove pan from heat and stir in the cream.
Set Pudding
Transfer the mixture to a bowl and place in an ice bath.

Let sit for a few minutes to cool.

Once the mixture is cooled, whip for 5 minutes to lighten.

Pour into containers and refrigerate for 4 hours or until firm.
Notes
Optional: top with whipped cream. Adapted from: La Fuji Mama
Nutrition
Nutrition Facts
Black Sesame Pudding
Amount per Serving
% Daily Value*
* Percent Daily Values are based on a 2000 calorie diet.